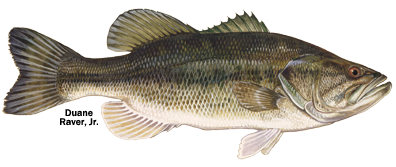 Largemouth bass are found in almost every body of freshwater in Florida. With more than 8,000 lakes and other waters available, anglers sometimes face a tough decision about where to fish. The following list of Top Spots for Black Bass aims to help anglers find a quality place to catch either good numbers of bass or to catch a trophy bass. FWC fisheries biologists selected these Florida lakes and rivers (in no specific order) as top black bass fishing destinations for 2020.
Note: See the Department of Health's Florida Fish Consumption Advisories for important information about eating bass and other fish.
NORTHWEST REGION
Lake Talquin
(Gadsden and Leon counties)
Lake Talquin is an 8,800-acre lake located west of Tallahassee and provides anglers with high-quality bass fishing opportunities. Anglers do well fishing for Largemouth bass during the spring in shallow water using soft plastics on the docks of the main lake and near the lily pads in the back of the creeks. Winter and summer are the best time to hit the ledges in deeper water; deep diving crank baits and Carolina-rigged worms usually do the trick. There are plenty of public ramps to choose from on both the Leon, and Gadsden County sides of the lake. The folks at Ingram's Marina (850-267-2241), Lake Talquin Lodge (850-627-3822), and Whippoorwill Sportsman Lodge (850-875-2605) always know when and where they're biting.
Lake Talquin also offers numerous shoreline fishing opportunities. FWC fish attractors are located at 4 public fishing piers throughout the lake. These piers include: High Bluff Campground (Gadsden County), Pat Thomas Park (Gadsden County), Ben Stoutamire Landing (Leon County), and Williams Landing (Leon County).
Wakulla River for Suwannee bass
(Wakulla County)
The Wakulla River has two access points for anglers with boats or kayaks. Anglers can launch from Shadeville Road (Hwy 365) or at Hwy 98. T-n-T Hide-A-Way rents canoes and paddle boards on the Wakulla River at Hwy 98 (850-925-6412). Anglers should focus on the area between these two boat ramps for the best opportunity for catching this species. Suwannee bass prefer more current and shallower water compared to their Largemouth bass cousins. In-stream cover, such as stumps, fallen trees, and eel grass are likely places for anglers to find this species. Crawfish are the prevalent forage for Suwannee bass in the Wakulla River. Anglers should use imitations of this prey item to be successful at catching fish. Plastic crawfish-imitations (rigged weedless) can be fished effectively through the wood cover without snagging. Crankbaits in darker colors also work well.
Suwannee bass are managed with statewide bag and length limits for black bass. Statewide bag and length limits for black bass are: 5 Black bass (including largemouth, Suwannee, spotted, Choctaw, and shoal bass, individually or in total), only one of which may be 16 inches or longer in total length. Suwannee bass less than 12 inches total length must be released immediately.
Blackwater River for Choctaw bass
(Santa Rosa and Okaloosa counties)
Anglers should focus on the upper reaches of the Blackwater River to have the best opportunity for catching Choctaw bass. Choctaw bass may not be river giants, but they fight hard and are a beautiful bass limited to a small part of the state. Many canoe outfitters are available for the upper river. The upper river is dominated by canoers in the summer, but week days may allow for more solitude.
Choctaw bass prefer more current and shallower water compared to their largemouth bass cousins. In-stream cover, such as stumps, log jams, and tree roots located in runs and bends are likely places for anglers to find this species. Crawfish and blacktail shiners (River Roaches) are the prevalent forage for Choctaw bass in the Blackwater River. Anglers should use imitations of these prey items to be successful at catching fish. Plastic crawfish-imitations and finesse worms rigged weedless with a 1/8-1/4 ounce weight can be fished effectively through the wood cover without snagging. Crankbaits in brown or crawfish colors also catch spotted bass when worked along the gravel bars imitating a fleeing crawfish. In-line spinners on an ultralight rod and reel combo also work well.
Statewide bag and length limits for black bass are: 5 Black bass (including largemouth, Suwannee, spotted, Choctaw, and shoal bass, individually or in total), only one of which may be 16 inches or longer in total length. All Choctaw bass and spotted bass less than 12 inches must be released immediately.
NORTH CENTRAL REGION
Orange Lake
(Alachua County)
At nearly 13,000 acres, Orange Lake is the largest public lake in the North Central Region. This shallow lake is designated as a fish management area (FMA) and is located roughly 20 miles southeast of Gainesville. This lake has historically provided outstanding bass fishing for those seeking to catch trophies as well as numbers. Two popular public access points on the lake are Heagy-Burry Park and Marjorie Kinnan Rawlings Park. Both parks provide boat ramps and ample parking, restrooms, and bank fishing opportunities. The lake can also be accessed from several other private ramps as well as from Lochloosa Lake via Cross Creek. Orange Lake has dynamic water levels that are strongly tied to periods of drought and abundant rainfall. This can sometimes make accessing the lake difficult. Consistently high water the past several years has provided reliable access, increased angler effort, and improved fishing success since the lake almost went dry in 2012. Strong winds often move floating tussocks around the lake that can hamper access, so it pays to check ahead for conditions at your ramp of choice.
Orange Lake contains varied and extensive aquatic vegetation that provides excellent bass habitat. Hydrilla and coontail have returned to limited areas of the lake in recent years. A diverse and emergent plant community, including spatterdock (pads), smartweed, and maidencane can also be found around the lake. Bass anglers on Orange typically do well flipping soft plastics in and around emergent pads and floating vegetation mats, especially during the springtime spawn. Anglers should also target submerged vegetation such as coontail and hydrilla beds with spinnerbaits, lipless crankbaits, soft plastics, and topwater lures.
Since the most recent drought and subsequent refilling, biologists have seen tremendous growth in both numbers and size of bass in the lake. One such fish was collected in March of 2017 and weighed 9.5 pounds. The same fish was recaptured by biologists in November of the same year at nearly 13 pounds. Biologists are also working to help boost fish populations through various habitat restoration and fish stocking projects on the lake. The number of bass tournament exemption permit requests have continued to increase as 57 permits were issued in 2019. Tournament winning weights have been impressive as well. The average tournament winning weight in 2019 was 17 lbs, and several five fish winning weights were over 30 lbs, including two over 40 lbs! One tournament in March of 2019 had a winning weight over 45lbs! A number of eligible fish have been submitted to FWC's TrophyCatch program recently as well, including two Hall of Fame (>13lbs) fish in 2019—one of which was the largest TrophyCatch fish of Season 7 and the second largest TrophyCatch fish ever. If stable water levels persist on the lake, the habitat and fishing should only be better this year. Orange Lake has the potential to produce some truly outstanding bass fishing.
Rodman Reservoir
(Putnam County)
Rodman Reservoir, east of Gainesville and south of Palatka, covers 9,500 acres of prime largemouth bass habitat. Since its creation in 1968, Rodman Reservoir has been known for trophy largemouth bass. The reservoir has also been recognized on multiple occasions by Bassmaster magazine as a fishery of note in the Southeastern U.S. Much of the fishery's success is attributed to abundant habitat in the form of stumps and submersed aquatic vegetation, along with periodic drawdowns occurring every three years. Although drawdowns on Rodman are used primarily to dry-out sediments along the shoreline and control invasive aquatic vegetation, biologists have also demonstrated a relationship between largemouth bass abundance and reservoir drawdowns. During years when drawdowns occur, largemouth bass production and survival tends to be higher than normal water years. These year classes provide "pulses" to the fishery at three-year intervals that make-up the majority of the population and the catch by anglers. A drawdown is taking place from November 2019 to March 2020. An angler survey conducted by biologists from December 2018 – May 2019 showed an average catch rate of 0.95 bass per hour, which is the highest of the five lakes surveyed in north Florida.
Generally, largemouth bass on Rodman Reservoir are most active during cooler months. Anglers targeting trophy largemouth bass use live golden shiners, either under a cork or free-lined. Most big bass are caught in the pool area, known as the "stump fields," along the river channel. However, many trophy bass come from the area between Cypress Bayou and Kenwood Landing. Successful anglers also use artificial baits, such as deep-diving and lipless crankbaits, spinner baits and soft plastics. During normal water levels, boat ramps can be found near the town of Interlachen off C.R. 315 in Orange Springs and Kenwood. Additional boat ramps are located at the Rodman Recreational Area off Hwy 19 and at Eureka off C.R. 316. During drawdowns, the lake can only be accessed from gravel ramps at Kenwood and Orange Springs, or by motoring in from upstream via the Ocklawaha River. It is important to note that the taking of Largemouth Bass from Rodman Reservoir is prohibited during the drawdowns. Boaters are encouraged to exercise caution as many stumps and obstructions exist in the lake.
NORTHEAST REGION
West Lake Tohopekaliga (Lake Toho)
(Osceola County)
Located adjacent to the City of Kissimmee in central Florida, the 18,810-acre West Lake Tohopekaliga is well known throughout the angling community for producing excellent fishing. Results from angler surveys conducted from January through April 2019 indicate bass anglers once again experienced an exceptional catch rate of 1.04 fish/hr, which is well above the average for many other lakes monitored within the state. Lake Toho ranked seventh in TrophyCatch submissions for this past season.
Most anglers targeting trophy bass use live bait (golden shiners) during late winter/early spring. Anglers typically have good success fishing with shiners inshore near native vegetation or topped-out hydrilla. Plastic baits (worms, crawfish and lizards) or swim jigs flipped or pitched along either grass edges, hydrilla or bulrush will also account for some quality-sized bass. Spinnerbaits, plastic frog imitations, soft jerkbaits and chugging baits can also be very productive. Both Texas- and Carolina-rigged plastic worms, rattling crankbaits, buzz-baits and chugging baits are proven lures during warmer months of the year. Also, schooling activity by bass can usually be observed during warm months and can provide anglers with some fast action on topwater baits and lipless crankbaits. Look for schooling bass just south and east of Makinson Island in open water or adjacent to the Kissimmee grass edges.
North Steer Beach, Lanier Point, Little Grassy Island and Goblet's Cove are areas that bass anglers have had good success in the past. Both Shingle Creek and St. Cloud Canal (C-31) hold good concentrations of fish when flow is present through these tributaries. Eight man-made fish attractors located in deeper areas of the lake consistently produce good stringers of bass during the summer.
Two fish camps, one marina, one County park and five public boat ramps are available to anglers. Two fishing piers and numerous access points exist for bank fisherman along Lakeshore Drive and Neptune Road at the north end of the lake.
For more information about the Kissimmee Chain of Lakes visit Experience Kissimmee.
Lake Kissimmee
(Osceola and Polk counties)
Lake Kissimmee (34,976 acres) is the largest of five main water bodies on the famous Kissimmee River in central Florida. Nationally renowned for consistently producing high quality fishing, Lake Kissimmee continues to be a favorite fishing destination of both residents and anglers visiting Florida. As a result of aggressive habitat management, anglers fishing the lake will find a diverse and expansive plant community at their disposal. Based on results from angler surveys conducted during January through April 2019, bass fishing continued to be very good as anglers experienced a catch rate of 0.47 fish/hr. Catch rates on Kissimmee consistently hover around 0.5 fish/hr. Lake Kissimmee is also a popular water body among the tournament bass fishing community with both area club and professional tournaments held there annually. Trophy bass are caught more frequently here than on Toho. Kissimmee ranked second in TrophyCatch submissions with 36 this past season.
Native grasses, bulrush, cattail, hydrilla and lily pads south of Ox Island down to Jax's Slough, Brahma Island and the Pig Trail provide anglers with excellent cover to pitch or flip plastic baits or slow-troll golden shiners for spawning bass during the winter and spring seasons. Rattling crankbaits, plastic frog imitations, soft jerkbaits, minnow-type stickbaits and Texas- or Carolina-rigged plastic worms fished in open-water or along edges of vegetation are productive during summer and fall.
Three fish camps, one state park and two public boat ramps are available to anglers.
For more information about the Kissimmee Chain of Lakes visit Experience Kissimmee.
Lake Griffin and Emeralda Marsh
(Lake County)
Lake Griffin (10,000 acres), located in central Florida, is part of the Harris Chain of Lakes and is the headwaters for the Ocklawaha River. Lake Griffin has had a dynamic history and restoration work has improved the water quality, which has allowed the habitat to improve. The bass population has taken off and resulted in some of the finest bass fishing in the state in recent years. Based on a recent population estimate, the bass population in Lake Griffin has shown a fivefold increase since 2011. Over 300 bass tournaments fish the Harris Chain each year, and many anglers spend the extra effort to lock into Lake Griffin because of the high numbers of quality sized bass and trophy potential. From our angler surveys (creel) done each year, the angler catch rates have risen to around 0.7–0.8 bass per hour for the past three years, which ranks high among bass fisheries in the state. During FWC spring electrofishing surveys, we have observed bass up to 12.5 pounds and TrophyCatch submissions continue to increase. In 2012, FWC placed 18 fish attractors in the lake to concentrate sportfish, and they hold the highest number of bass during the warmer months.
Although anglers are beginning to target Lake Griffin as a top bass destination, the diverse angling opportunities and habitat allow anglers to get away from the crowds. Anglers can flip the grass or pads in the southern section of the lake or focus on fishing the expansive submersed vegetation that has expanded offshore in the northern section (north of Haines creek). Lake Griffin also has a large residential canal network that can hold quality bass and provide sight fishing opportunities during the spring. Emeralda Marsh, located on the east side of the lake, can provide an excellent fishing opportunity for bass. In 2017, Emeralda Marsh Area 3 was reconnected back to the lake and a boat ramp was built to help improve recreational access into the marsh and the north side of Lake Griffin. The primary public access to Lake Griffin is at Herlong Park off highway 441 on the south end of the lake. Several fish camps also exist on the west side of the lake.
Fellsmere
(Indian River County)
NOTE: A new boat ramp has just been opened allowing easier access to this great fishery! See the news release for additional details.
Fellsmere Reservoir, also know as Headwaters Lake or Lake Egan, is a 10,000-acre manmade lake in Indian River county adjacent to Stick Marsh/Farm 13. Water levels are managed by the St. John's River Water Management District and extensive habitat work was conducted by FWC prior to flooding the lake. Numerous underwater structural features and habitat was created in hopes of providing the ideal bass fishing lake. There were already a number of existing small ponds and pits on the property prior to flooding that contained bass and other sport fish. Once the lake was flooded, over 1,000,000 Florida bass were stocked along with bluegill, redear sunfish, and crappie. The bass population has flourished in this habitat rich environment. There are thousands of acres of submerged vegetation, mostly hydrilla, along with thousands of acres of emergent vegetation, such as cattails and spatterdock pads. Flooded timber is present in small amounts. The average depth is approximately 6 feet deep with some areas deeper than 30 feet.
It is common for anglers to catch over 100 bass on a good day at Fellsmere, with the chance at a bass over 8 pounds. The average size bass is 1.5 to 3 pounds. With all the vegetation, the most productive lures are topwaters such as frogs, buzzbaits, and prop baits, vibrating jigs, and soft plastic jerkbaits or stickbaits.
The lake is located off Fellsmere Grade Road less than 10 miles west of Fellsmere off I95. Parking and restroom facilities are currently available at the Stick Marsh/Farm 13 boat ramp.
SOUTHWEST REGION
Lake Tarpon
(Pinellas County)
Located in one of the state's smallest and most densely populated counties, Lake Tarpon lies between Tarpon Springs (to the north) and Palm Harbor (to the south). It is the largest lake in Pinellas County at 2,534-acres with an expansive watershed including two large tributaries: South Creek and Brooker Creek. Coined 'The Jewel of Pinellas County', Lake Tarpon is a valuable recreational area, renowned for its largemouth bass fishing. Bass anglers fishing Lake Tarpon in 2019 reported excellent catches, with most fish ranging from 12 to 16 inches long; however, quality (18 inches plus) and trophy fish (24 inches plus) are also present in good numbers. Results from angler surveys conducted from January through June (2018) indicated bass anglers experienced good catch success at a rate of 0.51 fish/hr. Based on its reputation as an excellent fishery, it is often the site of bass tournaments.
Anglers are most successful flipping or pitching plastic worms along canal and bulrush edges year-round. During the summer, try fishing offshore ledges, humps, and edges of open water vegetation. In the spring and fall, fish in shallow beds of coontail, pondweed, and eel grass. Popular lures include shad-imitating jigs, crankbaits, jerkbaits and top-water baits. Fishing with live wild shiners and live shad is also effective.
There are two public parks with boat ramps on the lake which are maintained by Pinellas County. A.L. Anderson Park is located on the western shore, off U.S. 19. John Chestnut Park is on the east side of the lake, off C.R. 611. Both parks offer some bank access and have excellent boat ramps and facilities. Boardwalks and piers also serve as great fishing locations.
Winter Haven Chain of Lakes
(Polk County)
Located in north-central Polk County, the Winter Haven Chain of Lakes may very well be central Florida's best kept bass fishing secret. Polk County is home to 554 named lakes and the state's certified record Florida Largemouth Bass (17.27 lbs.). The Winter Haven Chain is comprised of 26 lakes ranging in size from 25 to 2,654 acres. The cattail stands on Lake Haines and Lake Rochelle are great for bass angling and when cypress trees are your favorite target, Lake Eloise is packed with plenty of large, beautiful ones to fish. Lake Winterset has deep crystal-clear water and open water beds of eelgrass. Lake Hartridge is also an excellent bass fishing lake with plenty of Illinois pondweed (aka peppergrass). Lake Shipp has two public boat ramps and some great flipping opportunities for bass in the cattails along its shoreline while the numerous docks, often surrounded by peppergrass, on nearby Lake Eloise are a bass angler's dream. Ample public access is available in the form of 14 boat ramps, 5 fishing piers, bank fishing at a half-dozen city parks and public easements alongside the numerous canals that form the connecting links between lakes. Regardless of what lake is fished, they all offer high quality bass fishing opportunities and the chance of a lifetime to land a trophy-size bass. Live shiners, jerkbaits, spinnerbaits and plastic worm presentations work well here. There are several outstanding local bass guides available for those who want to get on fish quickly. Information about guide services, fishing forecasts, and lodging is available.

Tenoroc Fish Management Area
(Polk County)
The 8,300-acre Tenoroc Fish Management Area near Lakeland provides a special opportunity to bass fish in Florida's famous phosphate pits. These seven to 227-acre lakes were created years ago by draglines during phosphate surface mining operations. As a result, lake bottoms have irregular contours with depths ranging to 35 feet. The bass fishing experience in these phosphate pits can rival any natural lake when the fish are biting well. Bass fishing is best from mid-November through May. Anglers also have a better opportunity to catch large bass.
Lake C, Lake F, Lake G, Lake 2, Lake 3, Lake 5, Lake 10, Fish Hook Lake, Butterfly Lake, Shop Lake, Tern Lake, Lost Lake East, and Lost Lake West offer some of the best bass fishing opportunities on the property.
Probing deeper waters with chrome-colored lipless crankbaits and chartreuse ("Firetiger" color) diving crankbaits is a good bet in phosphate pits. Plastic worms are often the best all-around lure for fishing in these lakes. Red shad and junebug are good colors for bass in these lakes. Anglers that can find submersed islands or sandbars off points will find concentrations of bass. In addition, many of the lakes are connected with water control structures. When in operation, bass are concentrated in areas of flowing water. During the spring, flipping worms or soft plastic baits in thick brush will produce some nice largemouth bass.
Tenoroc lakes are managed with a variety of harvest regulations including total catch-and-release (no harvest) and a 16-inch maximum size limit, with daily bag limits ranging from 2 fish to 5 fish per person depending on the body of water.
Tenoroc is located two miles northeast of Lakeland on Highway 659 (Combee Road), which can be accessed from Highway 33, just south of Interstate 4. Call the Tenoroc Headquarters at 863-499-2422 for more information or to make fishing reservations. The area is open to public fishing four days a week, Fridays through Mondays. All anglers must check-in and out at the Tenoroc Fish Management Area Headquarters (3829 Tenoroc Mine Road), deposit their valid fishing license if applicable and pay $3 for a daily fishing permit unless exempt.
Lake Weohyakapka (Lake Walk-in-Water)
(Polk County)
Lake Weohyakapka, commonly known as Lake Walk–in-Water, is a 7,500-acre water body located south of Orlando and east of Lake Wales, just south of S.R. 60. Although hurricanes removed all the hydrilla from the lake many years ago, the lake still has extensive areas of vegetation for anglers to target lunker size bass. FWC biologists tag more bass over eight pounds in this lake every year than any other nearby system.
Pitching live wild shiners and flipping soft plastic baits in offshore stands of bulrush ("buggy whips") in the northern, eastern, and southern areas of the lake can be productive during the spring when bass are up shallow and spawning. Spinnerbaits should also produce bass in the spring and summer around grass patches. Bass have also been found in maidencane grass and knotgrass (Kissimmee grass) stands along the eastern shoreline during spring and fall sampling on the lake. Soft jerkbaits and topwater frogs are a must when fishing these areas. Although topwater baits can catch fish throughout the year, summer months offer the best action when the bass move from the shallow vegetation to deeper areas of the lake. This is the best time to target bass on the FWC fish attractors using spinnerbaits and Carolina-rigged soft plastics. Fish all around the orange and white buoys because the attractors are spread over a large area but be careful to avoid getting hung up in the attractors if you plan to anchor while you fish.
A public ramp is located on Boat Landing Road, which runs east off Walk-in-the-Water Road, just a few miles south of S.R. 60. There is little access for bank fishing on the lake.
Tampa By-Pass Canal
(Hillsborough County)
The Tampa Bypass Canal is a 14-mile waterway that connects the Lower Hillsborough Wilderness Preserve with McKay Bay. FWC biologists frequently observe very nice largemouth bass when sampling this canal. With an outboard motor restriction of 10hp or less it, the amount of fishing pressure this area receives is limited and the canals are perfect for canoes/kayaks. The canal also has ample shoreline access located in several parks that offer amenities and fishing access with a boat ramp and parking located at Harney Park. The canals offer a good amount of depth with rock piles in deeper water and shallower rip rap banks. Largemouth bass can be targeted by an array of baits from dragging Carolina rigs on the deeper rock piles, cranking crankbaits or spinnerbaits along the canal's edge or casting a frog up near the rip rap shoreline. Shad are a major forage species in the canals, so baits that imitate shad behavior usually work well
SOUTH REGION
Lake Okeechobee
(Palm Beach, Martin, Glades, Okeechobee, and Hendry counties)
Lake Okeechobee is Florida's largest lake and the second largest body of freshwater in the contiguous United States. Lake Okeechobee is located on the south-central portion of the Florida peninsula at latitudes 27o 12'N to 26o 40'N and longitudes 81o 07'W to 80o 37'W. Vast surface area (730 sq. mi.), shallowness (averages only 9 feet), and habitat diversity make the ecosystem unique on the North American continent. This "Big Water", the literal translation of Okeechobee, includes tens of thousands of acres of productive vegetation, a 100-yard wide rim canal that circles the lake (with plenty of bass too), and many secondary canals and cuts linked to it, resulting in hundreds of miles of fishing water.
Abundant largemouth bass inhabit the huge lake and can be caught year-round. Many anglers from around the country have claimed Okeechobee as the black bass capital of the world. More tournaments are hosted on Lake Okeechobee than any other Florida water, in a typical year, and for good reason. Even during the summer, limits of 25 pounds are required to win tournaments here. During peak fishing times, winning weights regularly push to 30 or more pounds. Numerous boat ramps, tackle shops, fish camps, and marinas are located around the lake to help you catch your dream bass​. FWC's interactive Boat Ramp Locator provides a very helpful resource. Additional Lake Okeechobee information and resources are available at the Lake Okeechobee Quarterly Fishing Forecast.

Osborne-Ida Chain of Lakes
(Palm Beach County)
Lake Osborne and Lake Ida are connected by the E-4 canal system and located just off I-95 in Palm Beach County. Though it is not one of the region's largest resources, it does receive a considerable amount of effort in the form of recreational and tournament related activities. On average, the chain receives the 2nd most tournament effort in the South Region, which is impressive considering its relative size. While it is a good location to target good numbers of quality sized largemouth bass, probably the most attractive attribute is the unique opportunity to catch butterfly peacock bass at the same time as largemouth. Peacock are both numerous and found in trophy sizes in the chain. Outside of their aggressive fighting nature, one of the things that make peacocks an exciting catch is the ability to catch them at pretty much any time of the day. The bite should be good on live shiners or early in the morning on topwater lures and later with crankbaits. Consider trying jigs or plastic worms for largemouth bass.
The urban location, easy access, and excellent fisheries are some of the many reasons that make the Osborne-Ida Chain of Lakes such a popular destination for recreational and tournament fishing. Lake shorelines predominately consist of mowed grass, common reed, bull rush, and many other types of vegetation, but does provide a considerable amount of shoreline access. The lakes have excellent bank fishing access via John Prince Park at Lake Osborne and to Lake Ida at Lake Ida West Park and Lake Ida East Park. Public boat ramps are available at John Prince Park, Lake Ida West Park, and Lake View Park (Lake Ida). An Osborne-Ida Chain of Lakes brochure is available.

Everglades Water Conservation Areas 2 and 3
(Palm Beach, Broward and Miami-Dade counties)
The Everglades Water Conservation Areas (WCAs) are south Florida marshlands intersected with over 200 miles of canals. WCA 2 has 210 square miles of marsh, and WCA 3 covers approximately 915 square miles of marsh. Originally designed for flood control and water supply, the area provides some of the best largemouth bass fishing in the country.
Over 25 public boat ramps provide access to the different segments of canals surrounding and intersecting the WCAs. The L-67A, L-35B and Alligator Alley (I-75) canals are three of the most popular in the area for fishing. The L-67A has two boat ramps, one on the northern end at Holiday Park and one on the south end at the S-333 structure off Tamiami Trail (state road 41). Holiday Park also offers boat rentals. The L-35B canal boat ramp is located off state road 27 at the Sawgrass recreation area. Numerous boat ramps for alligator alley are located throughout Interstate 75 on both the north and south side of the road. An Everglades Water Conservation Areas brochure is available.
This is a water-level driven fishery. The best fishing usually occurs in the spring when declining water levels concentrate fish in the canals. February and May are often the peak fishing months. Anglers will often be most successful working canal edges with plastic worms, top water lures, crankbaits and jerkbaits. Flipping the vegetation is also a popular technique. During high water, some anglers will enter the marsh areas where bass can be found in the open slough areas. Catch rates are often not as high when entering the marsh, but it offers a unique style of bass fishing similar to fishing the flats. The L-67A and Alligator Alley canals have access trails off them that are specifically cut to provide boat access to adjacent marsh areas. The L-35B canal does not have specific trails, but openings along the canal allow boats to enter the marsh when water is high. Remember to display an orange flag 10 feet above your vessel when entering the marsh.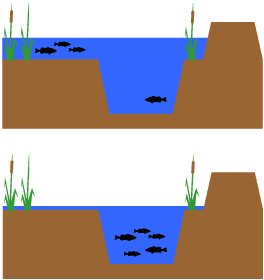 Low water levels tend to push fish out of the marsh and concentrate them in the bordering canals. Recent water level and angler catch rate analysis indicates that the larger the drop in water level, and the faster it occurs, the better the fishing. Conversely, a small or very gradual drop in water level may not be sufficient to stimulate fish movement and generate high catch rates.
Fish consumption advisories:
Generally low levels of mercury have been found to occur in largemouth bass from some of these locations (highest levels are in the Everglades Water Conservation Areas). You can find out more about consumption advisories.

For more information about these lakes, contact the following FWC biologists:
Lake Talquin - Josh Wilsey 850-265-3676
Orange Lake - Travis Tuten 352-415-6964
West Lake Tohopekaliga - Steve Kramer 407-846-5300
Lake Griffin - Steve Kramer 407-846-5300
Butler Chain of Lakes - Jim Sweatman 407-452-1990
Lake Kissimmee - Steve Kramer 407-846-5300
Rodman Reservoir - Travis Tuten 352-415-6964
Kenansville Lake - Reid Hyle 321-722-5364
Stick Marsh / Farm 13 - Reid Hyle 321-722-5364
Lake Tarpon - Adrian Stanfill 863-648-3807
Lake Istokpoga - Adrian Stanfill 863-648-3807
Winter Haven Chain of Lakes - Paul Thomas 863-648-3200
Tenoroc Fish Management Area - Adrian Stanfill 863-648-3807
Mosaic Fish Management Area - Adrian Stanfill 863-648-3807
Lake Placid - Cole Harty 863-648-3812
Lake Okeechobee - Mason Smith 863-462-5190
Everglades Water Conservation Areas - Lee Grove 561-625-5122
Osborne-Ida Chain of Lakes - Lee Grove 561-625-5122
Chipola River - Josh Wilsey 850-265-3676
Blackwater River - Josh Wilsey 850-265-3676
Wakulla River - Josh Wilsey 850-265-3676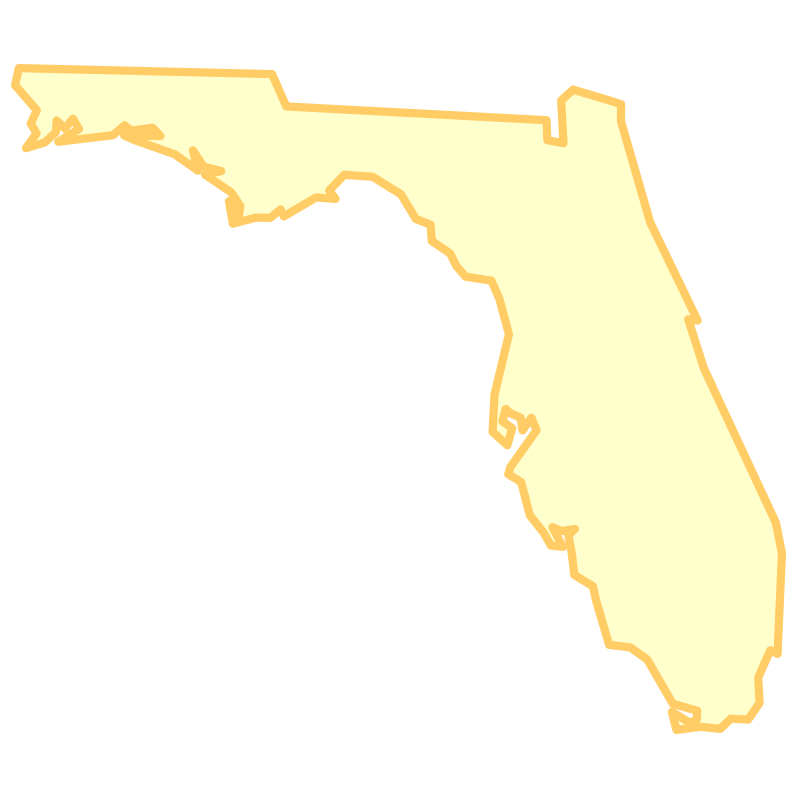 Florida Top Spots
See our Top Spots Map for all the top Florida freshwater fishing locations and species!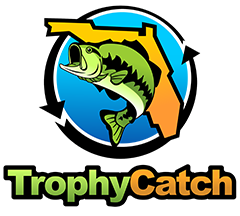 TrophyCatch Program
TrophyCatch is FWC's citizen-science program that rewards anglers for documenting and releasing trophy bass 8 pounds or larger. Registering supports bass conservation and automatically enters you in a drawing for a Phoenix bass boat.