Exotic Pet Amnesty Program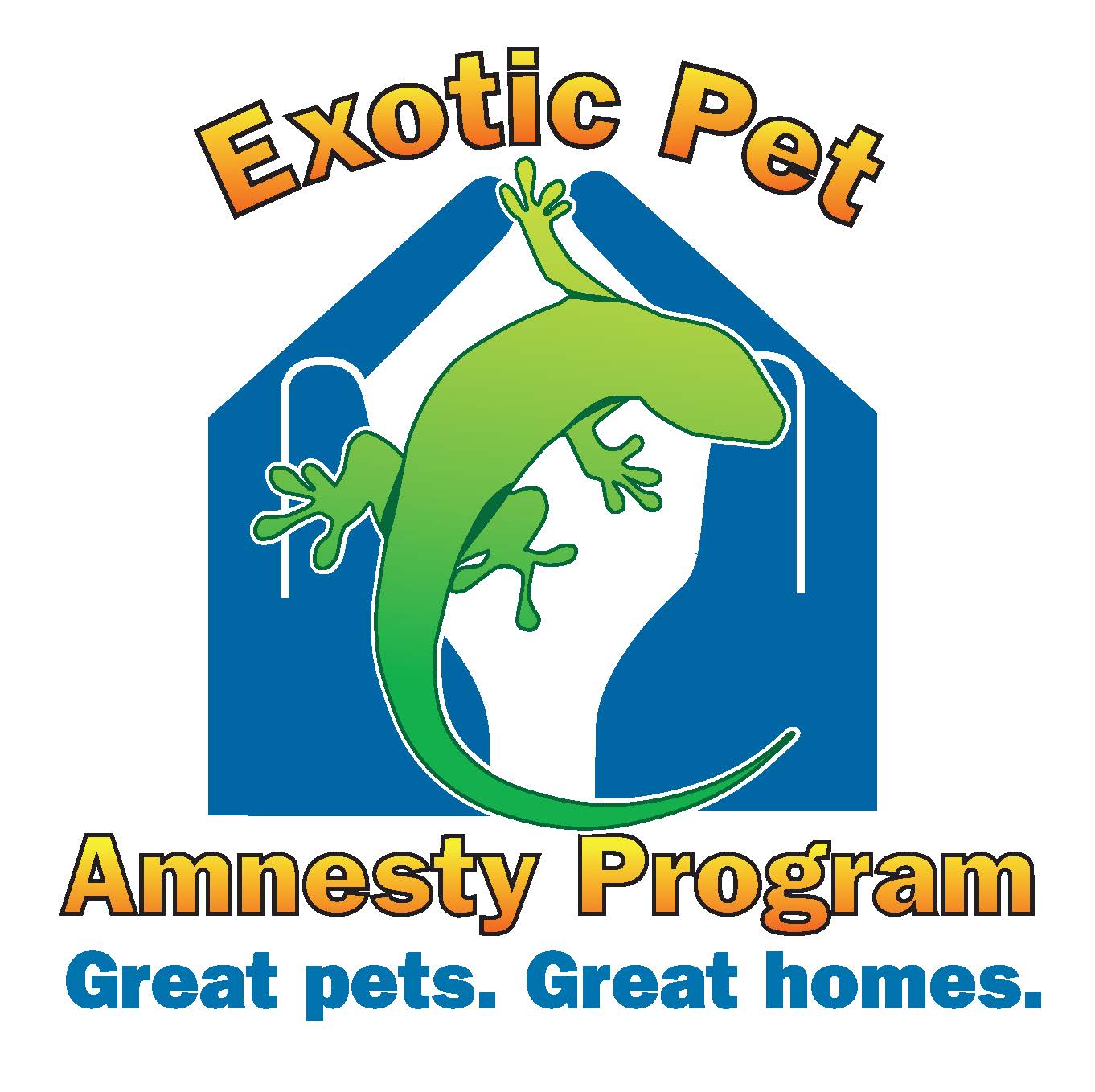 The Exotic Pet Amnesty Program is an effort to reduce the number of nonnative species being released into the wild by pet owners who can no longer care for their pets or no longer wish to keep them. Another goal of the program is to foster responsible pet ownership though outreach and education at Exotic Pet Amnesty Day events.
Exotic Pet Amnesty Days are events held periodically around the state to provide the opportunity for people to surrender their exotic pets free of charge with no penalties. These events are free and everyone is welcome to attend. There are informative and educational displays at most amnesty events, and live animals are usually on exhibit. Kids and families can see exotic animals up close and learn about nonnative species issues.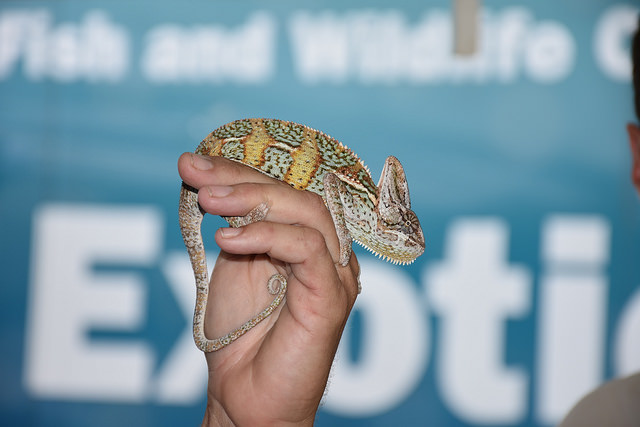 Exotic pet owners who can no longer keep their pets can surrender them during the morning portion of Exotic Pet Amnesty Day events. Pre-approved adopters then adopt the surrendered exotic pets that afternoon. Exotic pet owners who cannot attend an Exotic Pet Amnesty Day can contact the FWC's Exotic Species Hotline at 888-Ive-Got1 (483-4681) for year-round assistance in finding their animal a new home.
No Exotic Pet Amnesty Day events are currently scheduled.
The FWC is always looking for experienced exotic pet owners to be adopters in our Exotic Pet Amnesty Program. It's free - there are no fees to apply or adopt an animal through the program. However, the cost of supporting a pet for the remainder of its life should be taken into account before applying.
In order to adopt an animal through the Exotic Pet Amnesty Program you must apply and be approved as an adopter, and we require adopters to understand how to properly care for the animals they want to adopt. Approved adopters will receive a letter of acceptance; adopters must bring their letter of acceptance to each Exotic Pet Amnesty Day event that they wish to attend.
To apply, fill out and submit the Applicant Information Form and at least one Animal Information Form. The Animal Information Form has a drop-down list of animal categories; choose one category per animal form.