Wild Turkey Management Program
Wild Turkey Management Program
Mission:
Ensuring healthy and sustainable wild turkey populations throughout the state, while providing and promoting compatible uses of the resource.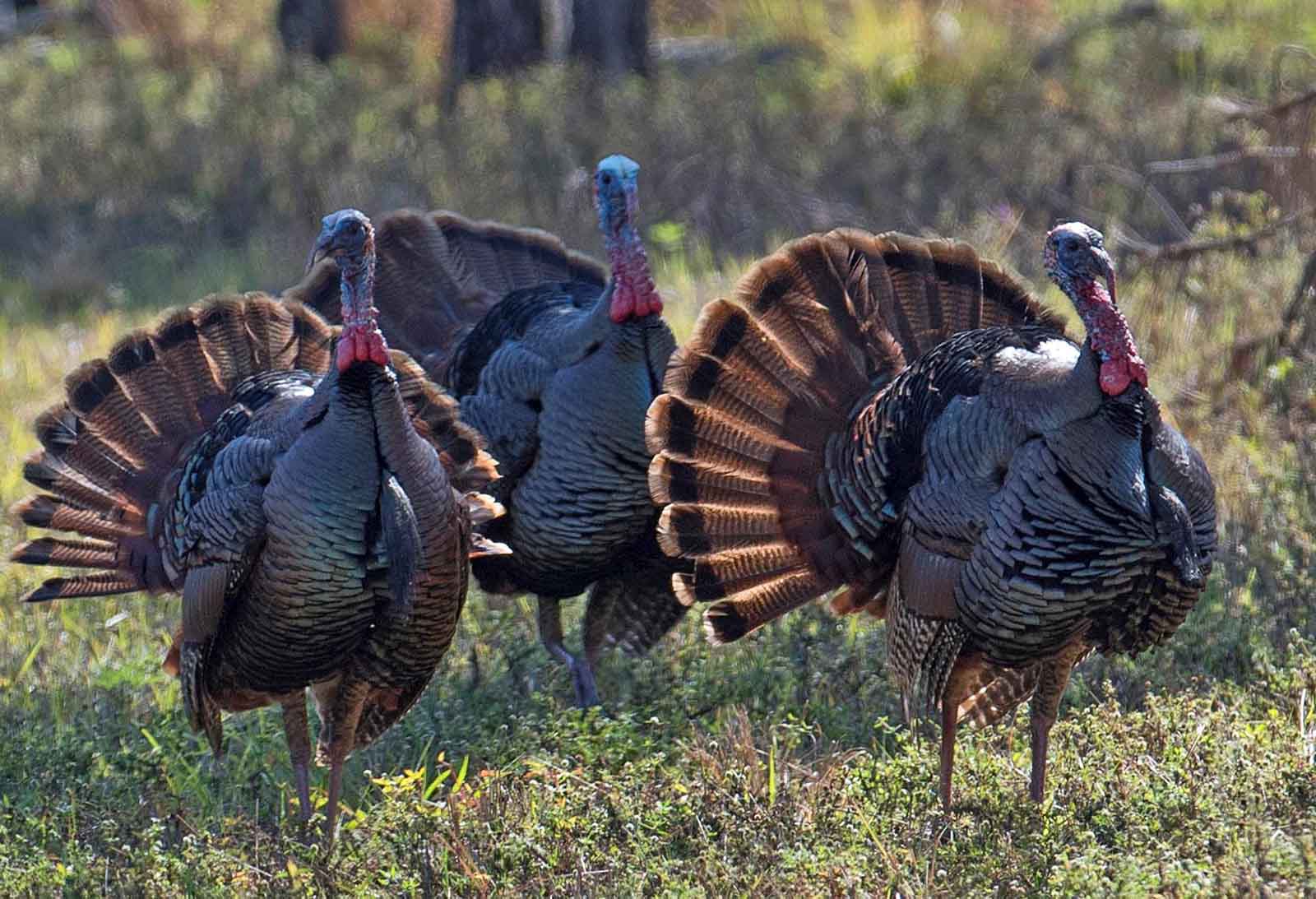 Description
The Osceola turkey, also known as the Florida turkey, is one of the most sought-after game species in Florida. This unique bird is one of five subspecies of wild turkey in North America.
The Osceola lives on the Florida peninsula and nowhere else in the world, making it popular with out-of-state hunters. It's similar to the eastern subspecies (found in the Panhandle) but tends to be slightly smaller and darker with less white barring on the wings' flight feathers.
The white bars on the Osceola are more narrow, with an irregular, broken pattern, and they don't extend to the feather shaft. It's the black bars of the Osceola that actually dominate the feather. In conjunction, secondary wing feathers also are darker.  When the wings are folded across the back, the whitish triangular patch formed is less visible on the Osceola. Osceola feathers also show more iridescent green and red colors, with less bronze than the eastern.
Florida Wild Turkey Distribution
Report Wild Turkey Sightings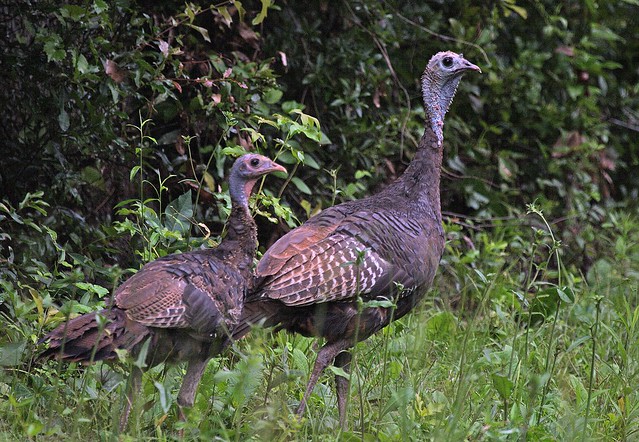 The 2019 reporting period for the FWC's new wild turkey survey has ended, and we want to thank all survey participants for helping us learn more about wild turkey distribution and abundance in Florida. The opportunity to take part in the 2020 wild turkey survey will run from June 1 to Aug. 31, and during that time, we invite everyone to take part in recording all sightings of a turkey or a group of turkeys, especially poults. 
Statewide Survey of Florida Turkey Hunters' Opinions and Attitudes
During November and December, 2015, the Florida Fish and Wildlife Conservation Commission partnered with researchers from the University of Florida's Center for Public Issues Education to conduct a survey of Florida turkey hunters.  The purpose of the survey was to examine the opinions and attitudes of resident wild turkey hunters regarding wild turkey population status, management and associated hunting regulations. View the complete report for this survey.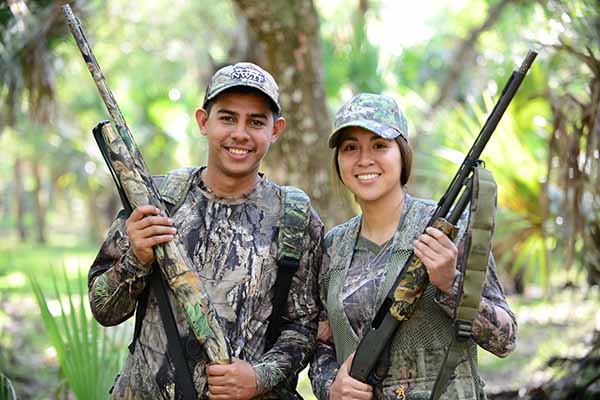 The National Wild Turkey Federation and the Florida Fish and Wildlife Conservation Commission (FWC) recognize, in their respective turkey registry programs, any wild turkey harvested within or south of the counties of Dixie, Gilchrist, Alachua, Union, Bradford, Clay and Duval, to be the Osceola subspecies. Eastern turkeys and hybrids are found north and west of those counties in the Panhandle.
If you harvest a turkey with an 11-inch beard or longer and at least 1¼-inch spurs, you can get your name listed in the FWC's Wild Turkey Registry by applying for an "Outstanding Gobbler Certificate."  There's also a "First Gobbler Certificate" awarded to hunters under age 16 who harvest their first gobbler, regardless of beard or spur measurements.
View more information on the Wild Turkey Registry, including the complete listing and applications for both certificates.