Fellsmere
Indian River County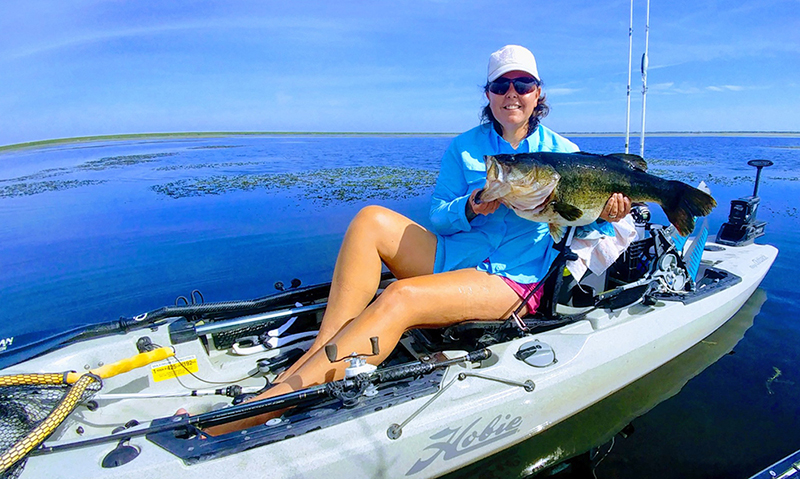 Fellsmere Reservoir, also known as Headwaters Lake or Lake Egan, is a 10,000-acre manmade lake in Indian River county adjacent to Stick Marsh/Farm 13. Water levels are managed by the St. John's River Water Management District (SJRWMD) and extensive habitat work was conducted by FWC and SJRWMD prior to flooding the lake. Numerous underwater structural features and habitat were created in hopes of providing the ideal bass fishing lake. There were already a number of existing small ponds and pits on the property prior to flooding that contained bass and other sport fish. Once the lake was flooded, nearly 1,000,000 Florida bass were stocked along with bluegill, redear sunfish, and crappie. The bass population has flourished in this habitat rich environment. There are thousands of acres of submerged vegetation, mostly hydrilla, along with thousands of acres of emergent vegetation, such as cattails and spatterdock pads. Flooded timber is present in small amounts. The average depth is approximately 6 feet deep with some areas deeper than 30 feet.
Anglers can catch more than 40 bass on a good day at Fellsmere, with the chance at a bass over 8 pounds. The average size bass is 1.5 to 3 pounds. With the abundance of vegetation, the most productive lures are topwater lures and weedless soft plastic jerkbaits or stickbaits.
The lake is located off Fellsmere Grade Road less than 10 miles west of Fellsmere, FL off I-95. Parking for around 44 trailers and restroom facilities are currently available. See the News Release for more information about the newly-completed boat ramp here. Note that additional parking is available 2 miles away at the Stick Marsh/Farm 13 boat ramp.
With the weather starting to cool, the fishing is heating up. Reports of quality crappie are starting to come in, and the bass fishing has remained great. Fellsmere has been a leader in TrophyCatch production this fall and that is expected to continue in the next few months. Quality habitat can be found all throughout the lake. Bass are biting jigs, swimbaits, worms, and suspending jerkbaits. The early morning and late evening topwater bit has been incredible with many giants exploding topwater baits. Bass are stacked up in areas with clean water and hydrilla adjacent to deep water. Many anglers drive right past a productive area along the S-Canal. The deep pits that connect to the main canal have a lot of fish in them. Crappie anglers are starting to get bites on jigs and minnows along some of the deeper shoreline vegetation. Fishing a jig along the deep grasses could yield a big bluegill, slab crappie, and a nice bass on consecutive casts. Try to match the natural forage, which is primarily mosquitofish and grass shrimp.
Access:
Hunters must abide by the same hours as all other users, including at the old kayak launch area. No access is allowed to Fellsmere until ONE HOUR BEFORE SUNRISE.
Fish:
Statewide bag and length limits apply.
Navigation:
– Boat speed shall not exceed 25 mph in all areas of the reservoir. Outside of the access canals, the reservoir contains a mixture of habitats, which combined with varying water levels create shallow water obstacles and navigation hazards.
– Boating speed limits within the boat basin, designated portions of canals, and when passing other boats will be "idle speed," no wake. The area's access canals are narrow with blind corners and are vulnerable to erosion from boat wakes. The reservoir is also popular with kayak and paddle-craft anglers; please use caution and be aware of low draft vessels. If fishing from a kayak, it is recommended to use an elevated flag to increase visibility.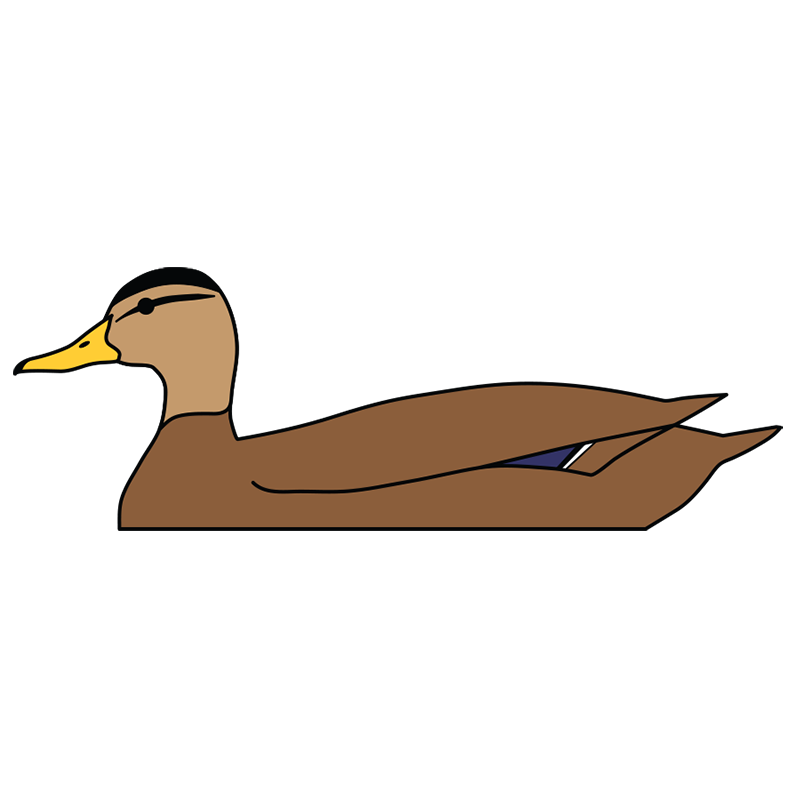 Access
Hunters and anglers must abide by the same hours as all other users, including at the old kayak launch area. No access is allowed to Fellsmere until ONE HOUR BEFORE SUNRISE.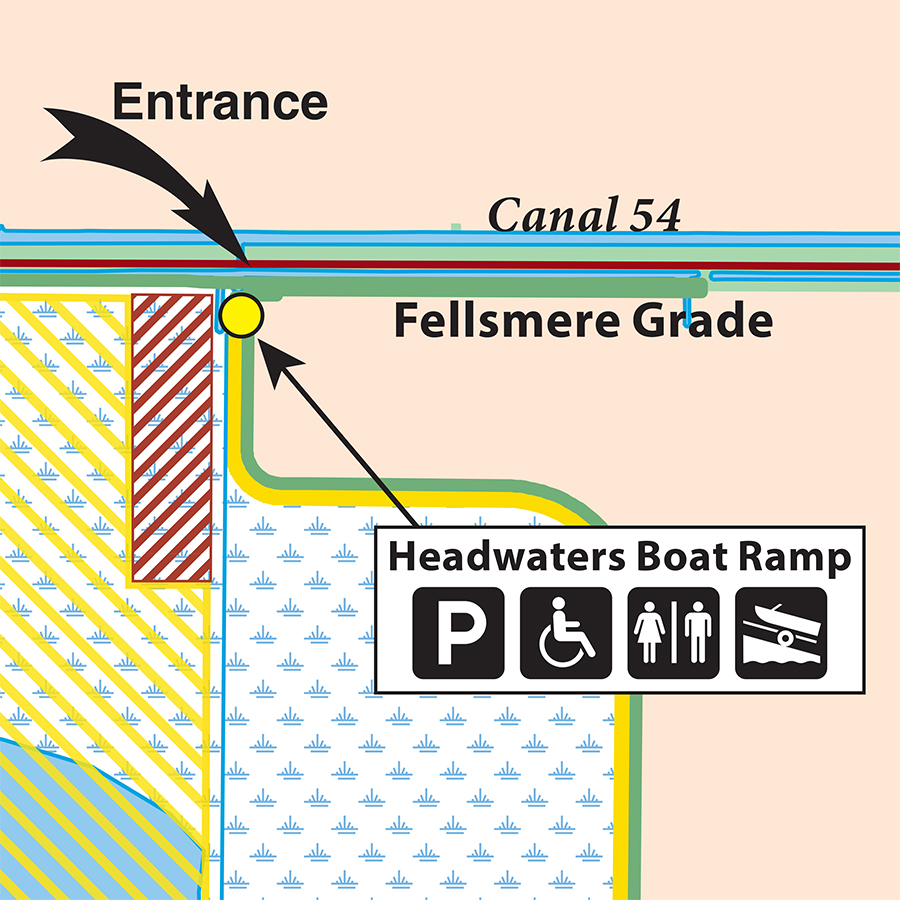 Fellsmere Reservoir Maps
This General Map link provides a general overview of the Fellsmere Reservoir area including the nearby Stick Marsh.
This Depth Map link provides detailed contour information for Fellsmere Reservoir. Note that you can ZOOM IN very far on this high resolution document to see a great level of detail.
Popular Species

Fish graphics by Duane Raver, Jr.
More species information is available for:

TrophyCatch Tracker
TrophyCatch is FWC's citizen-science program that rewards anglers for documenting and releasing trophy bass 8 pounds or larger. The following TrophyCatch bass have been submitted from Fellsmere Reservoir:
Lunker Club (8 – 9.9 pounds): 71
Trophy Club (10 - 12.9 pounds): 11