Guana River - Planning Your Visit
Helpful Information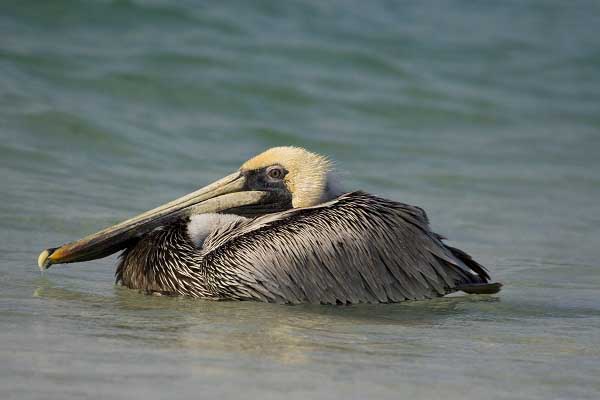 Guana River is an excellent place to hike and view wildlife, especially birds, year-round. Temperatures are likely to be cooler and bugs fewer fall through spring. During April and October, especially with a west wind or after a cold front, this is the best place in northeast Florida to see peregrine falcons and bugs are likely to be more scarce. In January and February, white pelicans may be observed on Lake Ponte Vedra. On Big Savannah and other ponds you are likely to see wood storks, roseate spoonbills, and other wading birds especially from May through September. Duck hunting season occurs on varying dates in September, November, December and January. The Roscoe Boulevard Extension entrance is open for public access only from sunrise to sunset and closed during scouting, archery, muzzleloading gun, general gun, small game and spring turkey seasons.
Get directions to the Guana River Wildlife Management Area
Order the Guana River WMA Recreation Guide.
See the regulations summary for hours of operation, vehicle use guidelines and hunting information.
Dogs are permitted, but must be kept under physical restraint at all times. Find regulations regarding hunting dogs in the regulations summary.
Restrooms are available at this location.
The Department of Environmental Protection charges $3.00 to enter at the dam. There is no cost for WMA permit holders. Six mile boat ramp and Roscoe entrances are free. To hunt or fish you must possess the appropriate license and permit.
Seasons Summary Dates (range July 2018 through June 2019)
| Season | Dates |
| --- | --- |
| Archery | October 5-7 and 12-14 |
| Muzzleloading Gun | October 20-22 and 26-28 |
| General Gun | November 16-18 and 23-25 |
| Small Game | November 30 through December 2, December 7-9, January 4-6, 11-13, 18-20 and 25-27 |
| Spring Turkey | March 16-18, 22-24 and 29-31 (Legal shooting hours are 1/2 hour before sunrise until sunset) |
Calendar does not reflect migratory game bird hunting seasons; please check the regulations summary for specifics.