Babcock/Webb - Planning Your Visit
Babcock/Webb - Planning Your Visit
Helpful Information
Babcock/Webb WMA offers something for everyone, in all seasons. Visit in fall or spring to view the tremendous diversity of migratory birds that visit the area. The network of roads through the area means you can explore in the heat of summer without facing an onslaught bugs. Winter visitors can comfortably fish in and around the network of ponds scattered throughout the property.
Archery, general gun and small game seasons occur in the fall. Hikers should wear brightly colored clothing during seasonal hunts and avoid the first hour or so of daylight to minimize disturbance to hunters.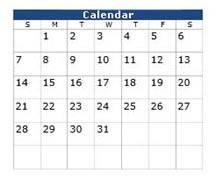 Hunting Calendars
Babcock/Webb Year-at-a-Glance
Yucca Pens Unit Year-at-a-Glance
This calendar is not a comprehensive guide to the hunting seasons on this area. For additional information about dates, times and regulations please check the regulations summary brochures for Babcock/Webb and the Yucca Pens Unit.
Babcock/Webb Seasons Summary Dates (range July 2019 through June 2020)
| Season | Dates |
| --- | --- |
| Archery | September 14-18 |
| General Gun | November 9-17 |
| Small Game | November 18- December 1 and December 4 -January 19 (Wednesdays, Thursdays, Saturdays and Sundays only) |
| Field Trial Area Quail | January 25-26 |
| Raccoon and Opossum | February 1-29 |
Yucca Pens Seasons Summary Dates (range July 2019 through June 2020)
| Season | Dates |
| --- | --- |
| Muzzleloading Gun | October 18-20 |
| General Gun | November 2-10 |
| Small Game | November 13 - January 12 (Wednesdays, Thursdays, Saturdays and Sundays only) and November 29 |
| Raccoon and Opossum | February 1 through March 31 |