Snook
Update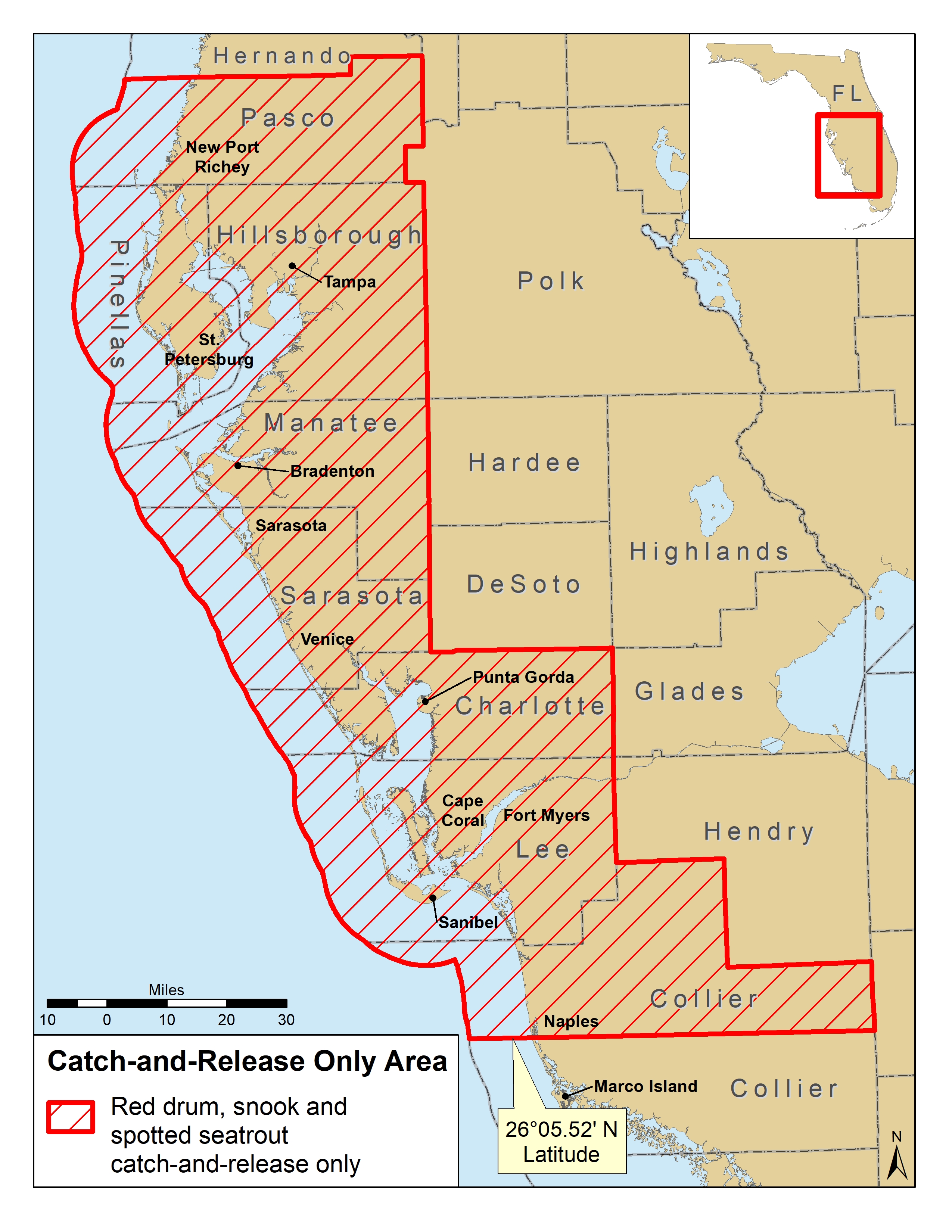 Catch-and-release only measures for snook have been extended through May 31, 2021, from the Hernando/Pasco county line south through Gordon Pass in Collier County, including all waters in Hillsborough County. Since snook is closed annually from May 1-Aug. 31, this fishery will reopen to harvest Sept. 1, 2021. These are proactive measures due to impacts of red tide in this area.  
Similar measures are in place for red drum and spotted seatrout.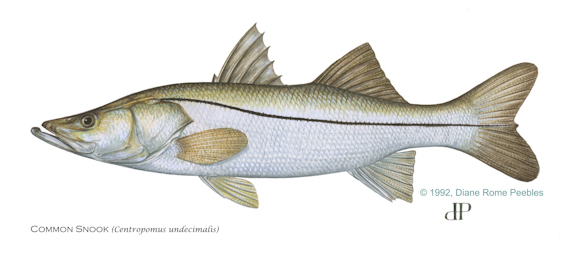 Snook is managed by two regions in Florida: Atlantic and Gulf of Mexico. Regulations apply in state and adjacent federal waters. No commercial harvest or sale of snook is permitted.
Atlantic
(state and adjacent federal waters, includes Lake Okeechobee and Kissimmee River)
Season: Closed Dec. 15-Jan. 31 and June 1-Aug. 31
Slot Limit: Not less than 28" or more than 32" total length
Daily Bag Limit: 1 per harvester per day; zero captain and crew for-hire limit
Gulf, Monroe County, Everglades National Park
(state and adjacent federal waters)
Season: Closed Dec. 1-end of February and May 1-Aug. 31 NOTE: All state waters from the Hernando/Pasco county line through Gordon Pass in Collier County is catch-and-release ONLY through Aug. 31, 2021
Slot Limit: Not less than 28" or more than 33" total length
Daily Bag Limit: 1 per harvester per day; zero captain and crew for-hire limit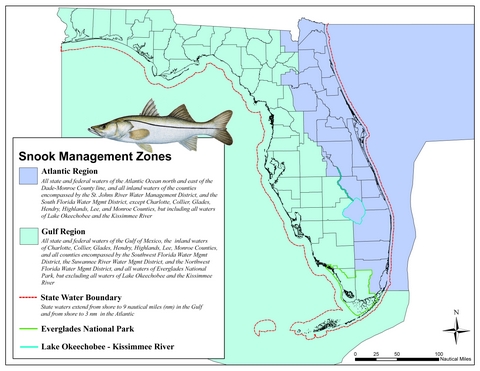 License Requirements: Snook permit and recreational fishing license
Allowable Gear: Hook and line only