Everglades - Planning Your Visit
Helpful Information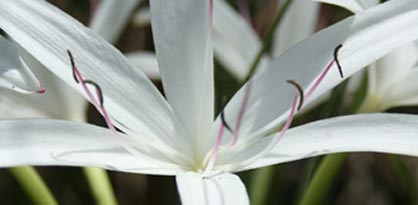 Fall and winter are the times for hunting waterfowl, white-tailed deer and feral hogs on the Everglades and Francis S. Taylor Wildlife Management Area. The best time to see a variety of birds is in February near the recreational areas along I-75. The endangered snail kite as well as many other birds can be seen year-round along Tamiami Trail at the Miccosukee Restaurant (L-67), at 40-Mile Bend and other boat ramps. At the end of the dry season in the spring, wading birds concentrate at the last remaining pools of water. Hiking and biking are best during non-hunting days in the fall and winter and during the spring when temperatures are cooler and bugs less abundant than in the summer. Over 200 miles of canals provide year-round fishing opportunities.
Get directions for Everglades Wildlife Management Area.
See the regulations summary for hours of operation and vehicle use guidelines.
Dogs are permitted, but must be kept under physical restraint at all times. Regulations regarding hunting dogs can be found in the regulations summary.
The nearest restrooms are at the large rest area on I-75 at mile marker 35. There are also two restrooms off US 27, on the L-5 levee at Stormwater Treatment Area 3/4 and Harold A. Campbell Public Use Area.
No Daily-Use Permit currently required. To hunt or fish you must possess the appropriate license and permit.
Season Summary Dates (range July 2018 through June 2019)
| Season | Dates |
| --- | --- |
| Archery | August 4-26 (Conservation Area 3A North only) |
| Muzzleloading Gun | September 1-9 (Conservation Area 3A North only) |
| General Gun-Walk | September 29 through October 14 (Conservation Area 3A North and the portion of Conservation Area 2A north of the East/West Airboat Trail only) |
| General Gun-Vehicle | October 20 through November 4 (Conservation Areas 3A North and 3A South) |
| Small Game | November 5 through March 3 |
| Non-Native Reptiles | March 4 through April 14 (Year-round when using methods other than guns) (Shooting hours are 1/2 hour before sunrise until 1/2 hour after sunset) |
Calendar does not reflect migratory game bird hunting seasons; please check the regulations summary for specifics.