Big Bend - Planning Your Visit
Big Bend - Planning Your Visit
Helpful Information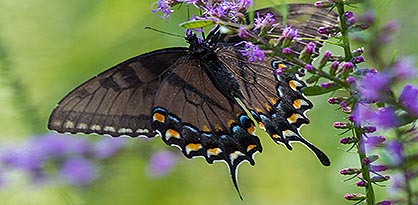 Throughout the year, each unit on the Big Bend Wildlife Management Area offers a special combination of recreational opportunities. White-tailed deer and wild hog are popular on all units. Duck hunting is best on Hickory Mound Impoundment. In late September the early duck hunting season begins to coincide with the blue-winged teal migration from the northern U.S. and Canada. Except for Snipe Island, each of the units of Big Bend WMA has a boat ramp providing access to the Gulf. Spotted sea trout are abundant in March, April, October and November. Crabbing is best in the summer, and the scalloping season is typically from June to September (the exact dates vary from year to year). Hickory Mound Impoundment and Hagen's Cove are excellent spots for viewing wading and water birds year-round. During spring and fall, the trams on Tide Swamp are good spots for observing migratory warblers and other birds. Fall through spring is generally the best time to sea kayak. The summer is hot, buggy and frequently stormy. The 105-mile Big Bend Saltwater Paddling Trail offers outstanding opportunities for paddlers to explore the Big Bend Gulf Coast and observe wildlife such as wintering ducks.
Get directions to Big Bend: Hickory Mound, Big Bend: Jena, Big Bend: Snipe Island, Big Bend: Spring Creek, Big Bend: Tide Swamp.
For hours of operation and vehicle use guidelines, see the regulations summary brochures for the Hickory Mound

, 

Jena

, 

Snipe Island

, 

Spring Creek

 

and 

Tide Swamp

 units

.
Order the Big Bend Saltwater Paddling Trail.
Order recreation guides for Big Bend's Hickory Mound Unit or Big Bend's Tide Swamp Unit.
Dogs are permitted, but must be kept under physical restraint at all times. Regulations regarding hunting dogs can be found in the regulations summary brochures for the Hickory Mound

, 

Jena

, 

Snipe Island

, 

Spring Creek

 

and 

Tide Swamp

 units

.
Restrooms are available on the Tide Swamp Unit and Hickory Mound Impoundment. During hunting seasons, restrooms are available at check stations.
No daily-use permit is required. To hunt or fish you must also possess the appropriate license and permit.
During scheduled hunt days, all WMA visitors are encouraged to wear a daylight fluorescent orange shirt, vest, jacket and/or hat.