Apalachicola River - What's in Bloom
Apalachicola River - What's in Bloom
Management
Site biologists use prescribed fire, roller chopping, mowing and other land management techniques to maintain open conditions that allow this wildflower diversity hotspot to flourish.
Self-guided Wildflower Tour
Take a self-guided wildflower tour along ARWEA's  Tank Island Road. From 65 turn west on Sand Beach Road and follow the loop around Tank Island.
ARWEA's wildflowers are beautiful and important to wildlife. Enjoy the wildflowers but leave them for the next person. Please remember, it is unlawful to cut, damage or remove plants from the WEA. 
This site was developed in cooperation with the Florida Wildflower Foundation.
Tour Map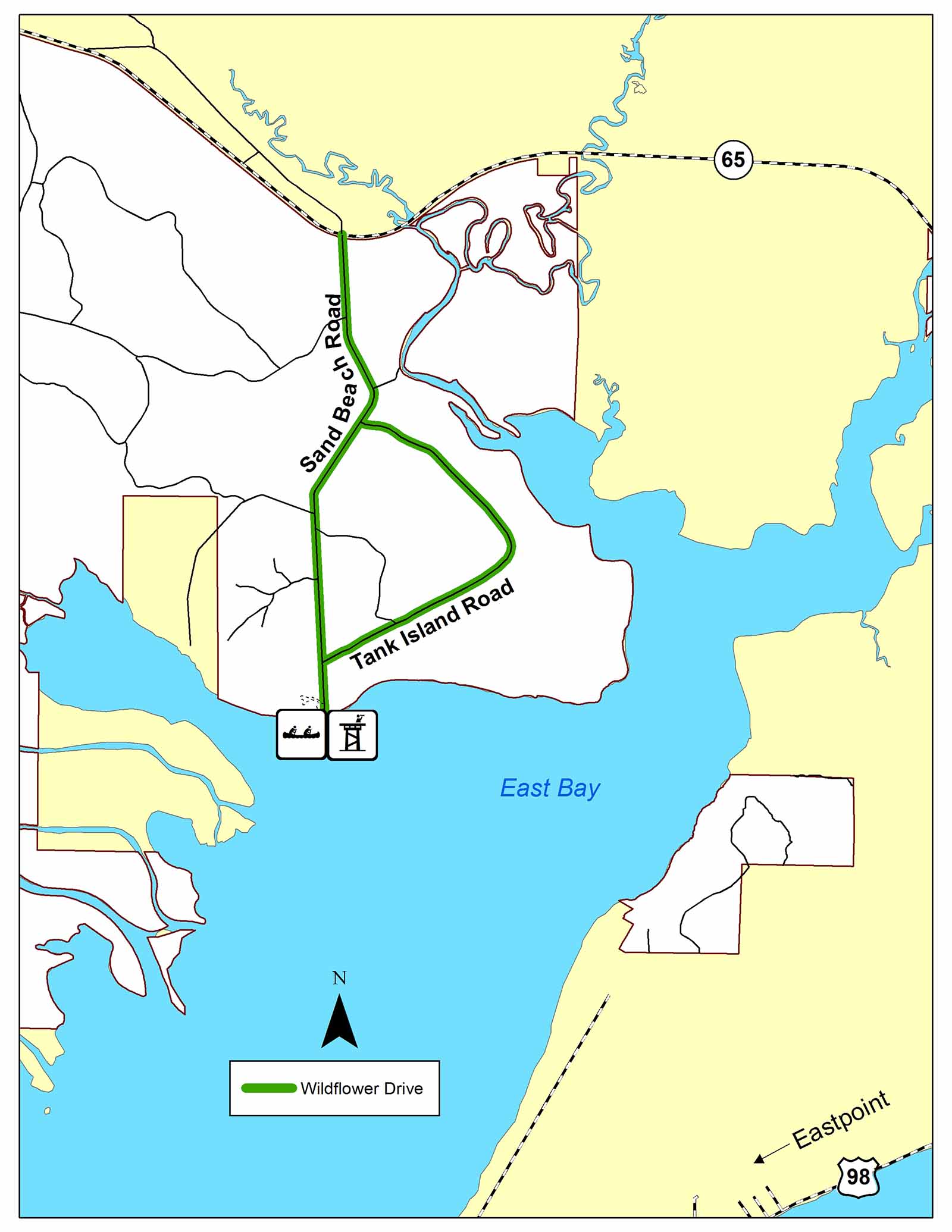 Florida Panhandle Wildflower Alliance
A network of regional wildflower enthusiasts advocating for conservation of wildflowers