Florida Bird Conservation Initiative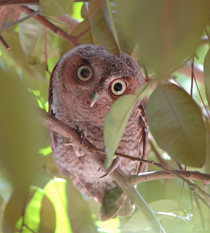 Within the last two decades, bird conservation has advanced through numerous national and regional partnership-based bird conservation initiatives such as Partners in Flight (PIF), the North American Bird Conservation Initiative (NABCI), and Joint Ventures. Each of these initiatives produces landscape-oriented conservation plans for native birds that establish population goals and habitat objectives. Although Florida has been an active participant in the Atlantic Coast Joint Venture, and benefited by its involvement, Florida's participation in other conservation initiatives has been limited. All bird conservation is a high priority for Florida given the diversity of species in the state and the intrinsic value birds bring to Floridians and visitors alike.
The Florida Bird Conservation Initiative was formed as a voluntary public-private partnership that seeks to promote the sustainability of native Florida birds and their habitats through coordinated efforts that strategically address critical needs related to conservation planning, delivery of conservation programs, research and monitoring, education and outreach, and public policy. Our current partners include several federal and state agencies as well as nonprofit and private organizations. We will continue to grow and encourage involvement from individuals or organizations interested in participating meaningfully in bird conservation issues.