Florida Boating Improvement Program (FBIP)
Florida Boating Improvement Program (FBIP)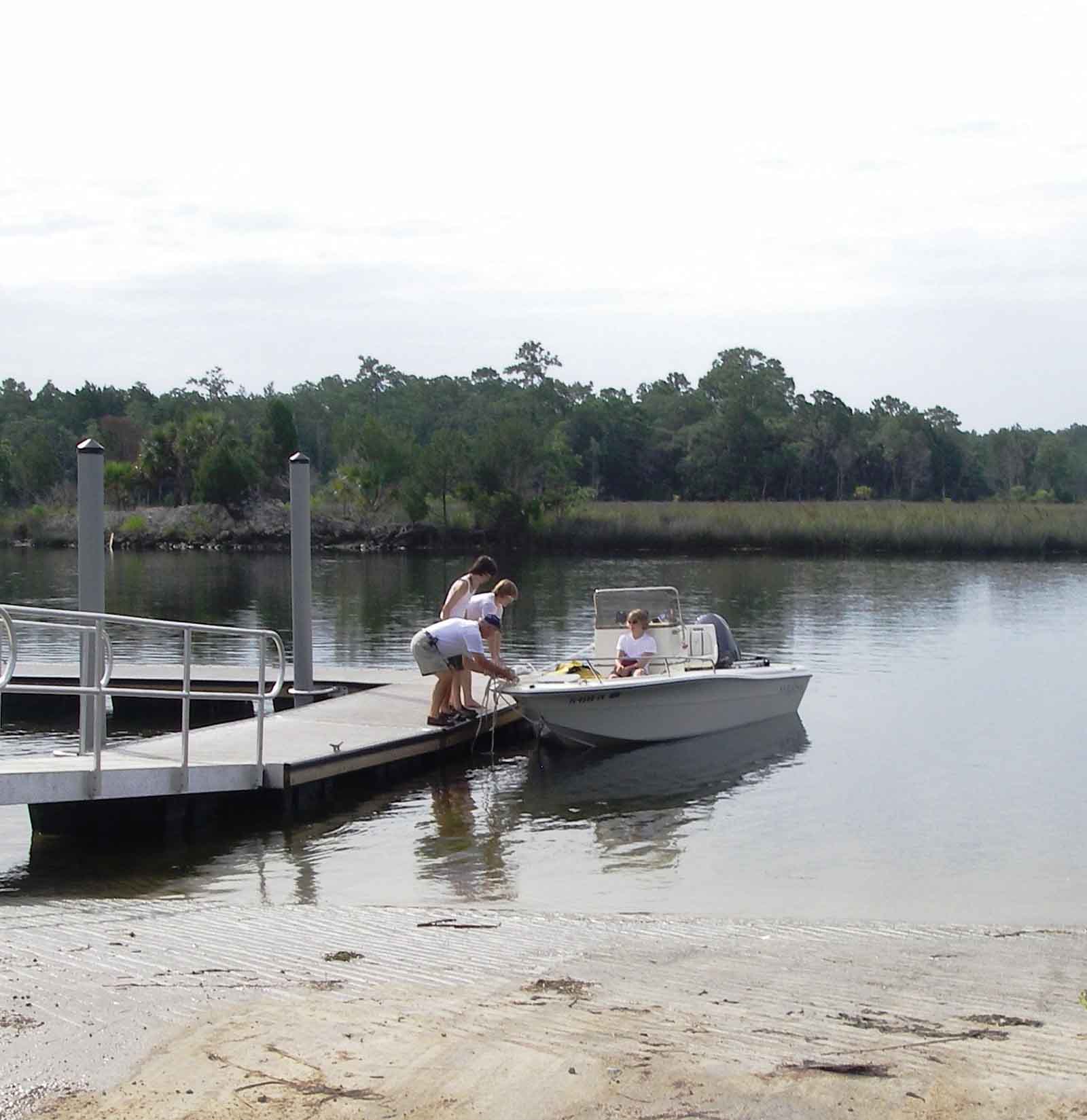 The Florida Boating Improvement Program provides funding through competitive grants for boating access projects and other boating-related activities on coastal and/or inland waters of Florida. Eligible program participants include county governments, municipalities and other governmental entities of the state of Florida
Eligible uses of program funds include:
Boat ramps; lifts and hoists; marine railways; and other public launching facilities
Piers, docks and other mooring facilities
Recreational channel marking and other uniform waterway markers
Derelict vessel removal
Boating education
Economic development initiatives that promote boating
Other local boating-related activities that enhance boating access for recreational boaters
News
The Fish and Wildlife Conservation Commission will host training sessions for eligible applicants interested in the Florida Boating Improvement Program and the Boating Infrastructure Grant Program. The training sessions will be held in the following locations:
Monday, January 13, 2020
10:00 am to noon
Bryant Building Room 272
620 South Meridian St, Tallahassee, FL 32399
Tuesday, January 14, 2020
2:00 to 4:00 pm
Tenoroc PUA Shooting Center
3755 Tenoroc Mine Rd, Lakeland, FL 33805
Wednesday, January 15, 2020
10:00 am to noon
Lovett E Williams Jr Wildlife Research Lab
1105 SW Williston Rd, Gainesville, FL 32601
Thursday, January 16, 2020
10:00 am to noon
NW Regional Office
3911 Highway 2321, Panama City, FL 32409
Thursday, January 23, 2020
3:00 to 5:00 pm
Miami Law Enforcement Office
3200 NE 151st St, North Miami, FL 33181
Friday, January 24, 2020
10:00 am to 12:00 noon
Rookery Bay Environmental Learning Center
300 Tower Rd, Naples, FL 34113
Space is limited. Please RSVP to FBIP@MyFWC.com no later than five days prior to your selected workshop date to reserve your place.
Pursuant to the provisions of the Americans with Disabilities Act, any person requiring special accommodations to participate in these training sessions is asked to advise the FWC at least five calendar days before the meeting by contacting: ADA Coordinator, (850) 488-6411. If you are hearing or speech impaired, please contact the FWC by calling (850) 488-9542.
For more information, email FBIP@MyFWC.com or call (850) 488-5600.
Submitting Proposals
Applicants must deliver three (3) hard copies of the application and attachments and one (1) electronic copy of the application and attachments on a CD on or before the last day of the announced submission period, no later than the close of business to the following address:
Florida Fish and Wildlife Conservation Commission
Boating and Waterways Section
Attn: FBIP Administrator
620 South Meridian Street
Tallahassee, Florida 32399-1600
For more information, email FBIP@MyFWC.com or call (850) 488-5600.