Rescue and Mortality Response
Rescue and Mortality Response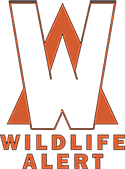 Report a Sick, Injured, Dead, or Tagged Manatee
Call FWC's Wildlife Alert Toll-Free Number: 1-888-404-FWCC (1-888-404-3922), press "7" to speak with an operator.
Cellular phone customers: *FWC or #FWC
Manatee Rescue and Mortality Statistics
Explore rescue and mortality statistics for Florida manatees. 
Manatee Rescue
Florida Fish and Wildlife Conservation Commission (FWC) biologists are responsible for coordinating rescues of sick and injured manatees. Learn about why and how manatees are rescued. 
Manatee Carcass Salvage and Necropsy
FWC scientists collect manatee carcasses from the waters of the state of Florida and perform necropsies (non-human autopsies) to determine cause of death. Learn more about the carcass salvage and necropsy process.
Marine Mammal Field Stations
Researchers at five field stations located throughout Florida respond to reports of sick, injured, and dead manatees. They work with FWC Law Enforcement, trained volunteers, and other agencies to verify these reports; these groups also aid in rescue and carcass salvage. Learn more about the five field stations.