Stony coral tissue loss disease has progressed quickly across the Florida Reef Tract, so FWC and partners must be agile in our response. Here you'll find current rescue and research highlights, which are updated as they occur. To stay up to date on our activities, please follow along with us on Facebook, Instagram, and Flickr.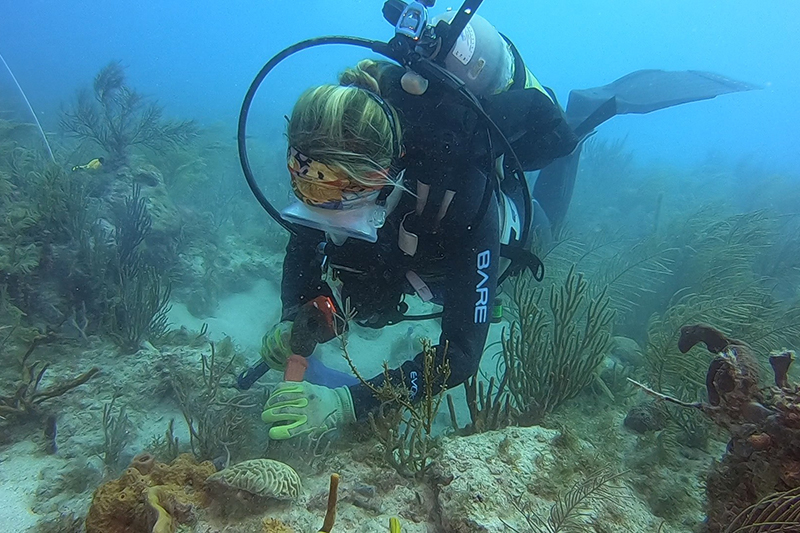 It's #WorldReefDay
Today we are celebrating Florida's Reef Tract, also known as Florida's Coral Reef. As the only living coral reef tract in the continental U.S., Florida's Coral Reef spans 360 miles and is home to corals, sponges, fish, plants and other invertebrates. Currently this beloved reef is experiencing a serious challenge from a coral disease call the Stony Coral Tissue Loss Disease.
First documented in 2014, this disease has spread north and south affecting nearly all of Florida's Coral Reef and is impacting over 20 different species of stony corals.
There is hope as FWC and partners have rescued over 1,600 corals from ahead of the disease front and has sent them to 18 different Associations of Zoos and Aquariums facilities across 12 different states. These healthy corals will serve as the parents of future generations of coral babies to be used for restoration of Florida's Coral Reef.
If you would like to get involved with coral reef restoration and research activities, please join the Florida Coral Crew.
Video: Coral Rescue Cruise 5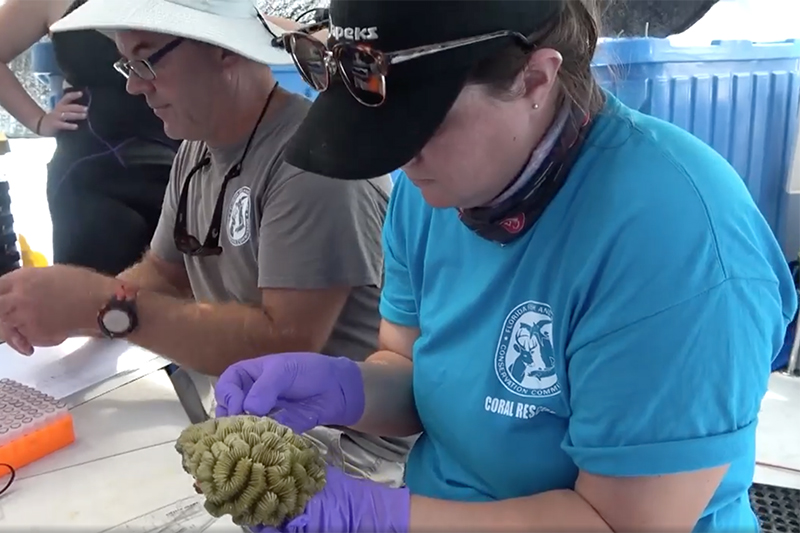 Late October, researchers from FWC, The Florida Aquarium and University of Miami's Rosenstiel School of Marine & Atmospheric Science conducted the last coral rescue cruise of 2019. Corals were collected from pinnacle reef sites near the Dry Tortugas National Park and 158 corals were delivered to the intermediate care facility at the University of Miami on Halloween. During 2019, a total of 1,573 corals were collected during three trips near Key West and five rescue cruises around the Marquesas and the Dry Tortugas. FWC's Coral Rescue Team is extremely grateful to all 29 cruise participants who assisted in the rescue of Florida's corals – that will be used for future coral restoration projects in response to the devastating Stony Coral Tissue Loss Disease.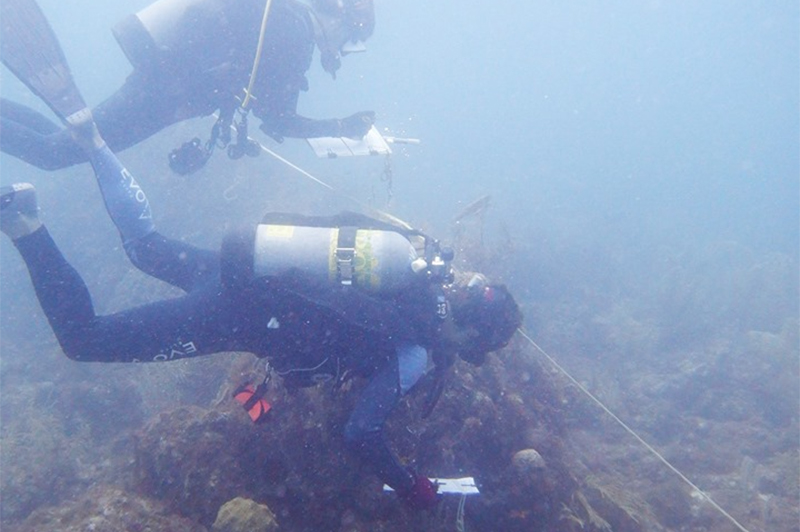 Last month, 42 scientists from thirteen partner organizations attended the annual Disturbance Response Monitoring training sessions in southeast Florida and the Florida Keys. The DRM program brings together partners across jurisdictions of the Florida Reef Tract, to survey the reefs and assess the extent of coral stress from warm water and disease. Once the partners are trained and prepared, they will conduct an assigned number of surveys along the reef tract from St. Lucie Inlet in Martin County all the way to Dry Tortugas National Park. Surveys started on August 5th and will continue until October 24th.
Information gathered by the partners is used to inform reef managers and researchers on the current health conditions of corals along the reef tract. 2019 will mark the 14th year of coral monitoring by the Disturbance Response Monitoring program, highlighting the value of this long-term dataset to all reef stakeholders.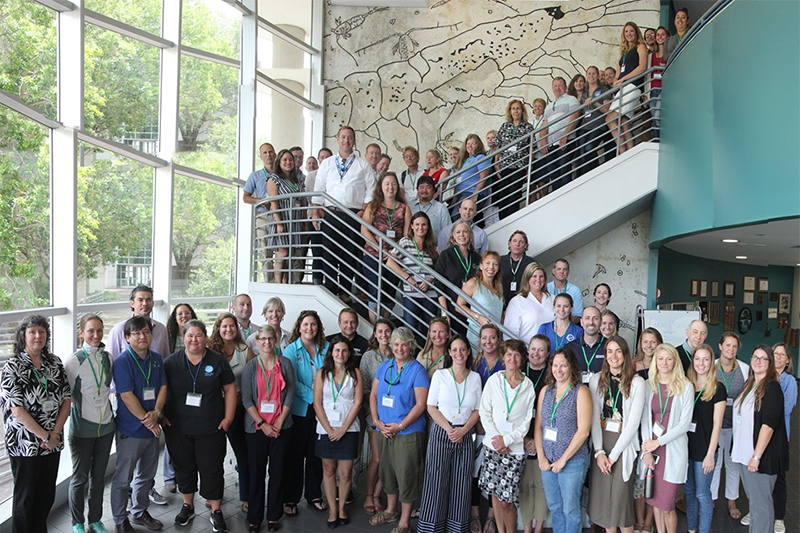 Last week FWRI hosted the Coral Disease Technical Workshop where over 75 participants from multiple agencies and disciplines came together for two and half days to focus on coral disease research, intervention and restoration.
To date, over 1,400 coral colonies from Florida's Reef Tract have been rescued ahead of the disease margin and housed at AZA facilities, to be cared for while partners continue to investigate Stony Coral Tissue Loss Disease (SCTLD).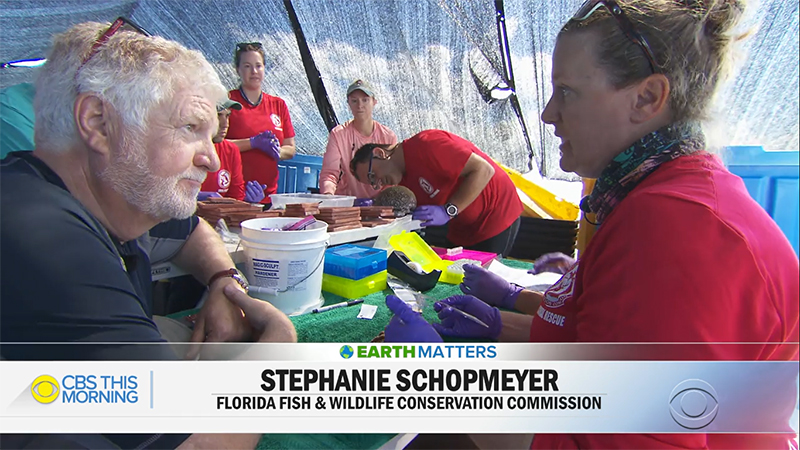 CBS This Morning video: Scientists race to save Gulf Coast coral ravaged by mysterious underwater disease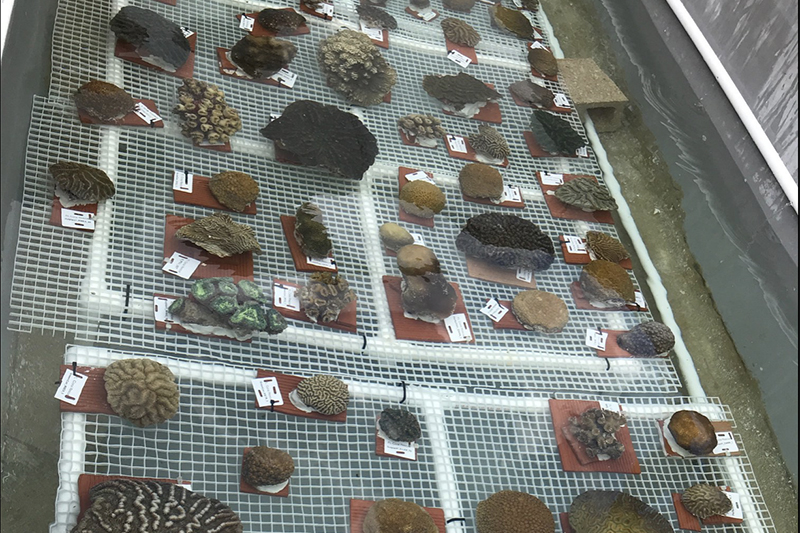 FWC and partners just completed their latest coral rescue mission in a continued effort to combat stony coral tissue loss disease. Divers carefully collected 410 colonies from 15 species in the Dry Tortugas National Park, rescuing priority species to preserve genetic diversity and serve as breeding stock for future restoration efforts of the Florida Reef Tract.
Learn more about this rescue mission in our news release.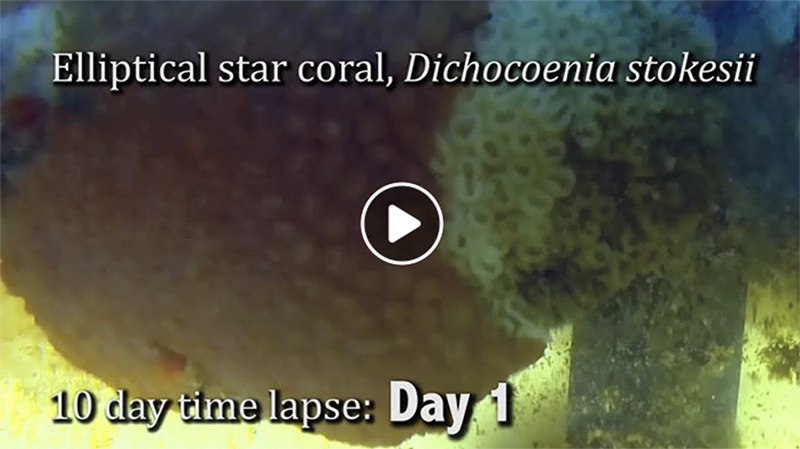 The Florida Reef Tract is under attack from a silent killer: stony coral tissue loss disease (SCTLD).
First documented off the Port of Miami in 2014 it has since spread to most of the reef tract affecting around half of Florida's reef building coral species.
SCTLD is different from previous diseases in how rapidly it can kill an entire coral colony. An extensive multiagency effort is underway to track the spread of the disease, identify the pathogen, develop methods to lessen the effects of this disease on our reefs, and to rescue corals for safe keeping in zoos and aquaria around the country. These corals will be used to restore coral reefs once the threat of disease has been reduced.
This video shows a 10-day progression of SCTLD on a colony of Elliptical star coral harvested from a reef in the Lower Keys.
All work done under permits from the Florida Keys National Marine Sanctuary and FWC.
Additional Information:
Find out how you can help
Nova Southeastern University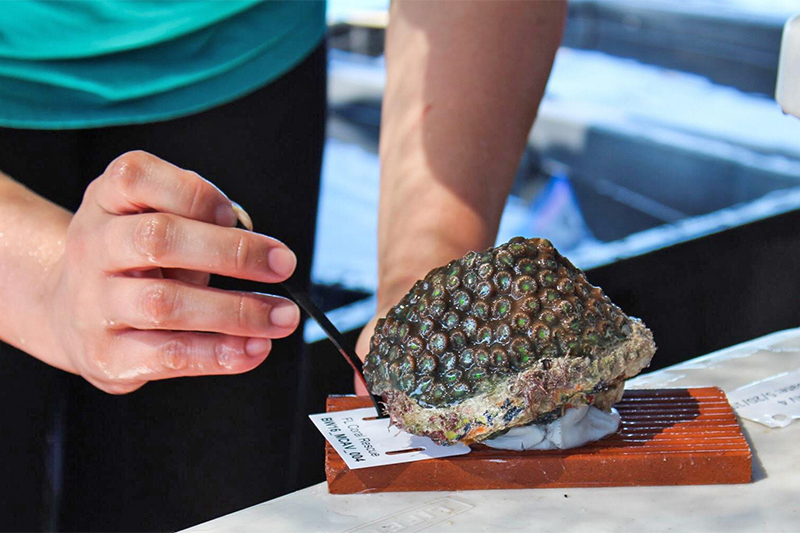 Efforts continue to rescue corals and preserve their genetic stock from the effects of the Stony Coral Tissue Loss Disease (SCTLD) event that has been causing massive mortality of over 20 species of Caribbean corals that call the Florida Reef Tract home.
FWRI staff were joined by partners from The Nature Conservancy, University of Miami, Nova Southeastern University (NSU), Mote Marine Laboratory & Aquarium, and NOAA Office of National Marine Sanctuariesfor a second rescue cruise to collect corals near the Marquesas Keys ahead of the SCTLD margin - currently located just west of Key West.
Divers carefully collected 341 colonies from 13 species at seven sites - all corals were measured, genetic samples collected, and each coral was tagged with a unique ID tag and mounted on tile. Large insulated bins holding 270 gallons of water were used to house the corals during the cruise and corals were secured within the bins using plastic shelving and small plastic baskets. Corals were delivered to NSU and transported directly to tanks where corals received an antiseptic dip to help remove potentially harmful bacteria or other unwanted competitors. After their dip, corals were arranged in shaded tanks to help control the temperature and light that the corals receive. Corals will remain at NSU until long-term housing at AZA facilities is available at which time corals will be boxed and shipped across the country.
To date, 1117 corals have been rescued and are located at nine AZA and research facilities.
Coral collections conducted under NOAA Florida Keys National Marine Sanctuary permit.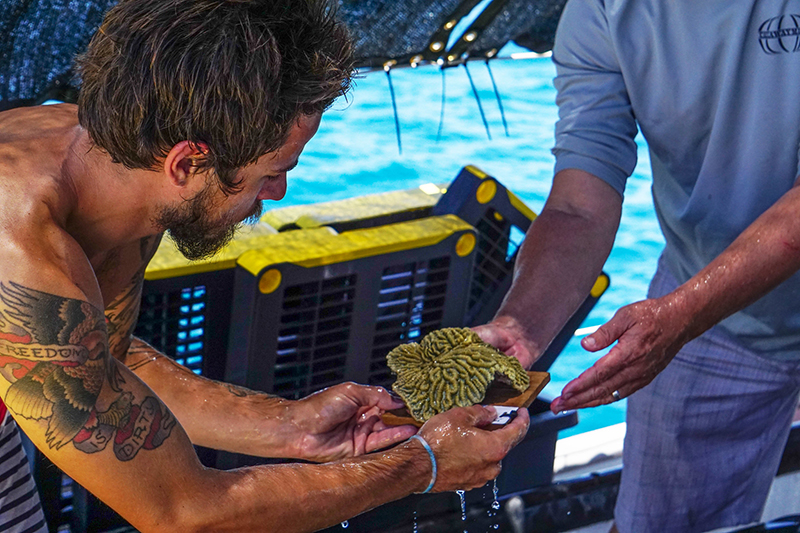 FWRI and partners from NOAA Fisheries Service, University of Miami's Rosenstiel School of Marine & Atmospheric Science and Callaway Marine Technologies recently returned from the first coral rescue cruise into the Marquesas Keys, where they successfully collected 345 corals from 15 different species, including those most susceptible to stony coral tissue loss disease (SCTLD) - the event that causing mortality and drastic losses of coral along the Florida Reef Tract.
Corals were genetically sampled, measured, and carefully maintained in shaded totes during the 5-day cruise. The corals were directly transported by FWC Law Enforcement vessels to holding tanks at UM, where they will remain under the care until Association of Zoos and Aquariums facilities are available for long-term care.
To view more photos of FWC's coral rescue efforts view our album Coral Rescue on Flickr.
Coral collections conducted under NOAA Florida Keys National Marine Sanctuary permit.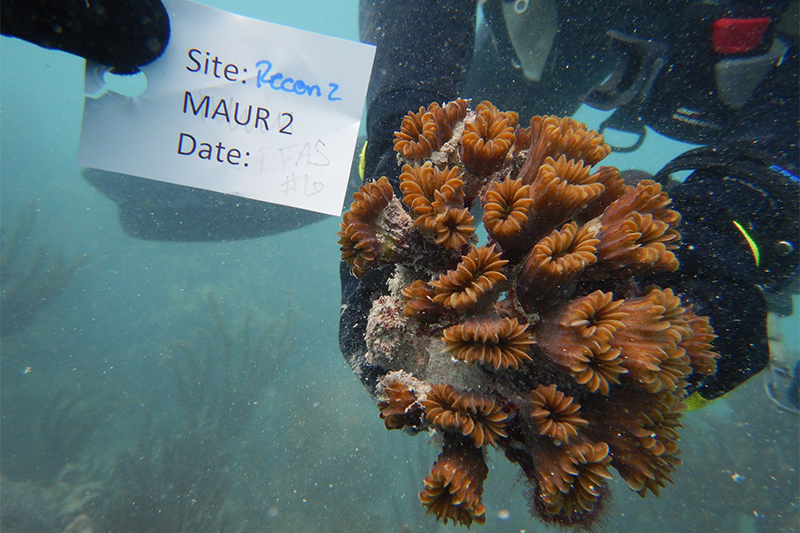 Last week, FWC scientists collected 57 corals from a reef west of Key West – with species including flower, maze, and boulder corals. Each were carefully removed using hammer and chisel. These corals, plus 50 others collected earlier in the year, were transported to Mote Marine Laboratory in Sarasota.
While they are in aquaria, some of the corals will be used in breeding and coral fragmentation programs to increase the genetic diversity and number of colonies available for transplanting back into the wild.
An update from Mote reported the corals look good, with no signs of sickness. These corals will be kept at Mote until the SCTL disease passes and it's safe to return them to the reef.
To view more photos of FWC's coral rescue efforts view our album Coral Rescue on Flickr.
To find out more about coral disease and its affects visit NOAA's Florida Reef Tract Coral Disease Outbreak website.
Coral collections conducted under NOAA Florida Keys National Marine Sanctuary permit.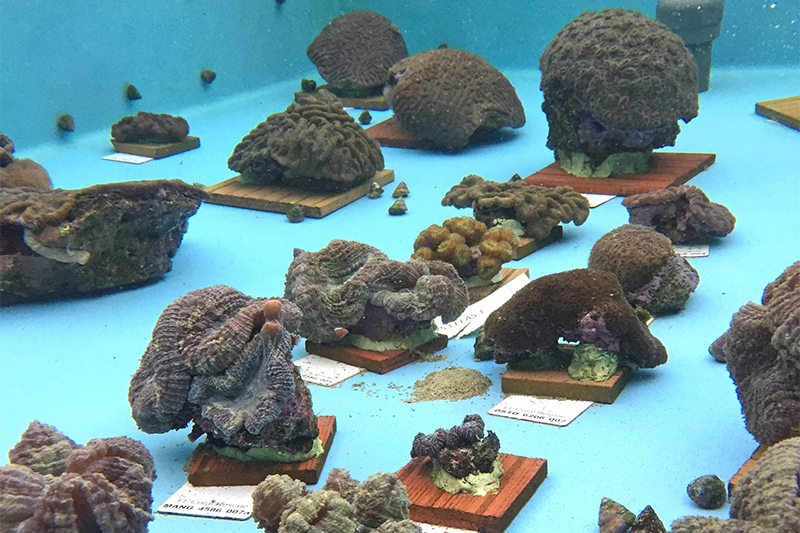 Last month, 90 corals were transferred from Keys Marine Lab (KML) in Marathon, FL to their new home at Florida Aquarium's Center for Conservation (FLAQ) in Apollo Beach–in response to the Stony Coral Tissue Loss Disease event currently affecting the Florida Reef Tract. This transfer frees up space at KML to allow for upcoming rescue collections.
Since September 2018, FWC staff have been successfully caring for rescued corals, with more than 99% still alive and healthy.
To view more photos of FWC's coral rescue efforts view our album Coral Rescue on Flickr.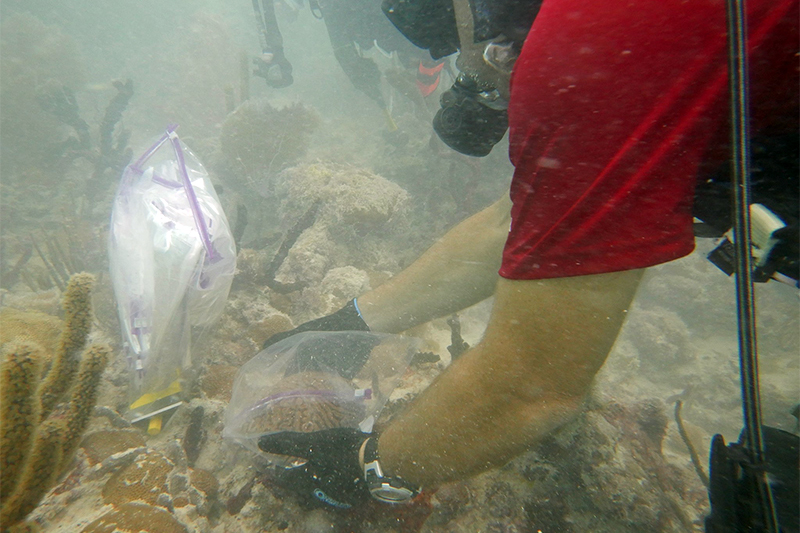 So far this week researchers have collected 88 corals, representing 10 species. Genetic samples were collected from each coral and reference markers will be developed to genetically sequence each species.
There has been very little genetic research conducted on many of the corals found in Florida and the Caribbean - so, not only have these collected corals been saved from potential mortality due to the disease event, researchers will now create a genetic registry for the corals, which will be hosted and managed by FWC.
Ensuring that genetic diversity is maintained throughout these collections will be paramount for future restoration efforts.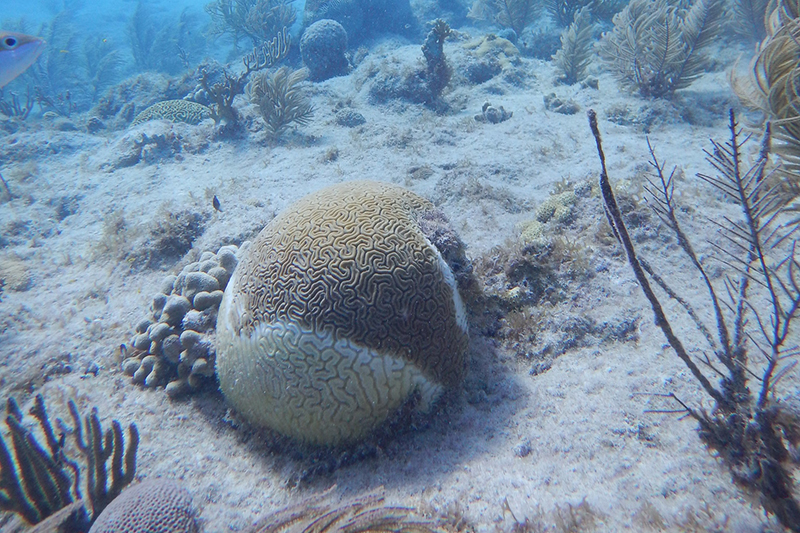 This week, scientists from FWRI will be making their first field trip as part of a multi-agency team including National Oceanic and Atmospheric Administration (NOAA), NOAA Florida Keys National Marine Sanctuaryand Florida Department of Environmental Protection, in an effort to rescue corals in South Florida.
Coral researchers are working to stay ahead of a disease event that is causing massive mortality of Florida's coral reefs as far west as Looe Key. The stony coral tissue loss disease began in 2014 and has moved throughout the entire Florida Reef Tract, from Martin County to the Florida Keys.
Researchers will be collecting corals near Key West and temporarily storing them at the Keys Marine Laboratory before taking them to aquariums and research facilities around the country for preservation and research until the disease passes.