Watermelon Pond - Planning Your Visit
Watermelon Pond - Planning Your Visit
Helpful Information
Trails weave through a variety of habitats, providing a nice mix of scenic vistas that change with the seasons. Water levels in ponds and associated wetlands vary seasonally, so the populations of wading birds and other wetland wildlife are highly variable. Look for breeding populations of the rare southeastern American kestrel in the summer. The highlight of fall is the profusion of wildflowers. Spring offers opportunities to see migratory songbirds. Fox squirrels, gopher tortoises and other resident sandhills species are regularly spotted year-round.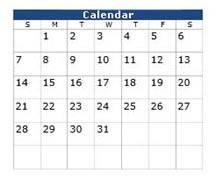 Watermelon Pond Hunt Calendar
This calendar is not a comprehensive guide to the hunting seasons on this area. For additional information about dates, times and regulations please check the regulations summary brochure.