Marine Fisheries Workshops
Marine Fisheries Workshops
Stone crab virtual workshops
FWC held two virtual stone crab workshops to gather public input about potential management changes for the stone crab fishery. A long-term declining trend in stone crab landings indicates a decline in the stone crab population and the fishery is likely undergoing overfishing. All commercial and recreational stakeholders interested in stone crab management are encouraged to attend.
These workshops were June 16 and June 18. 
If you weren't able to attend one of the virtual workshops, a video of the workshop presentation will be added to this page once available. 
Potential regulation changes
Based on public feedback since the draft rule hearing, the proposed final management changes have been updated as follows:
Move the end of stone crab season from May 15 to April 15 [UPDATE]
Extend the post-season trap retrieval period from 5 days to 10 days after the season ends [NEW]
Require a 2 3/16" escape ring in all plastic and wood stone crab traps before the 2023/2024 stone crab season
Increase the minimum claw size limit by 1/8 inch to 2 7/8" inches
Limit the possession of whole stone crabs on the water to 2 "checker boxes," each up to 3' x 2' x 2' or 12 cubic ft.
Flounder virtual workshops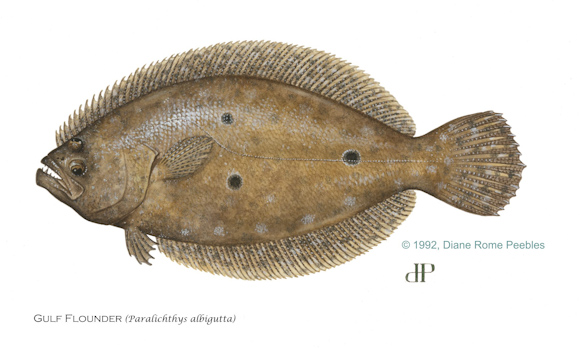 FWC hosted two virtual flounder workshops to gather public input about management of the flounder fishery June 2 and 4. 
If you missed the virtual workshops, you may also view this video workshop presentation
AND
Potential regulation changes
Reduce recreational bag limit from 10 to 5 fish per person
Increase minimum size limit from 12" to 14" (recreational and commercial)
Establish a November closure (recreational and commercial)
Establish a commercial vessel limit of 150 flounder when using allowable gear
Extend all FWC flounder regulations into federal waters