Saltwater Public Comments
Saltwater Public Comments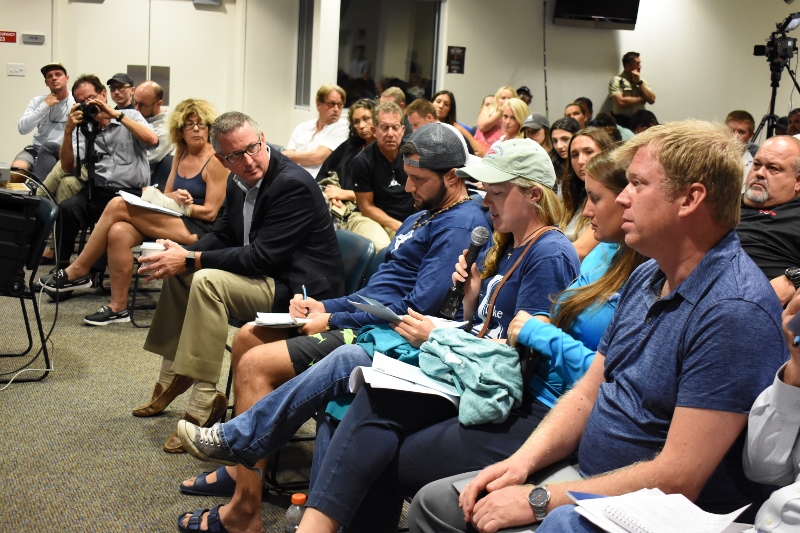 The FWC welcomes comments on any species, even those not featured on this page, at any time via the comment form below, email at Marine@MyFWC.com or phone at 850-487-0554.
The following topics are either tentatively slated to be brought before the Commission in the near future or items FWC staff plan to begin working on.
This is not an all-encompassing list and topics may be moved to a later date or not discussed at all.
Visit the Commission meeting agenda page to see what FWC staff will be presenting to the Commission at an upcoming meeting.
Future Commission Meeting Topics
The Commission will discuss a draft proposal to seasonally protect a multi-species spawning aggregation site in the lower Florida Keys. The proposed draft rule would prohibit fishing from May through June in a 1-square-mile area near Western Dry Rocks. Comment on this proposal below.
Future Topics
The FWC will be reviewing several trap fisheries in the upcoming year including spiny lobster, blue crab, pinfish/baitfish, trap retrieval, recreational trap fisheries, and traps used for shellfish aquaculture leases. 
Staff has been hearing concerns about the status of various fisheries in Charlotte Harbor and is gathering feedback on the fisheries in that area.
Atlantic States Marine Fisheries Commission (ASMFC) coordinates management of spot and croaker along the Atlantic coast through an interstate fishery management plan. Population trends indicate potential cause for concern for these species and the Commission may consider modifying regulations.  
Blue Crab Trap Bycatch Reduction Devices (BRDs)
Diamondback terrapins live in coastal brackish-water ecosystems, commonly inhabiting salt marshes and mangroves, and their populations in Florida have been declining.  Because their habitat can overlap with species like blue crabs, which are recreationally and commercially harvested, terrapins can be incidentally caught in traps. 
The Commission may consider a suite of conservation measures to benefit diamondback terrapins in Florida.  One of the measures that could be considered is requiring bycatch reduction devices (BRDs) in blue crab traps.
View this online workshop video and provide comments below.