Black Crappie Management Plan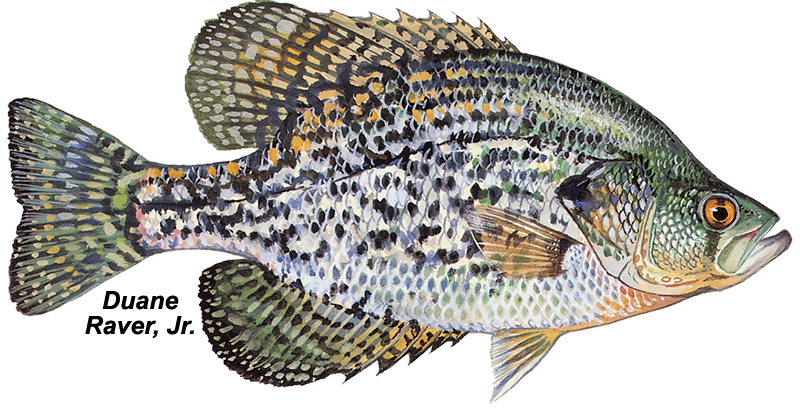 Black crappie (Pomoxis nigromaculatus) is a highly valued game fish throughout much of North America, including Florida, where the species is commonly known as "speckled perch" or "specks". Florida's black crappie fisheries are seasonal, largely occurring during winter and spring, making Florida a popular winter destination for travelling anglers. Florida's crappie fisheries are important to resident and non-resident anglers alike, making black crappie the most targeted fish during winter at some lakes and in some cases the most targeted fish for the entire year.
To best direct management and research for this popular species, Florida Fish and Wildlife Conservation Commission staff have drafted a comprehensive Black Crappie Management Plan, which utilizes a thorough review of existing scientific literature and extensive communications with crappie anglers.
Upcoming Commenting Opportunities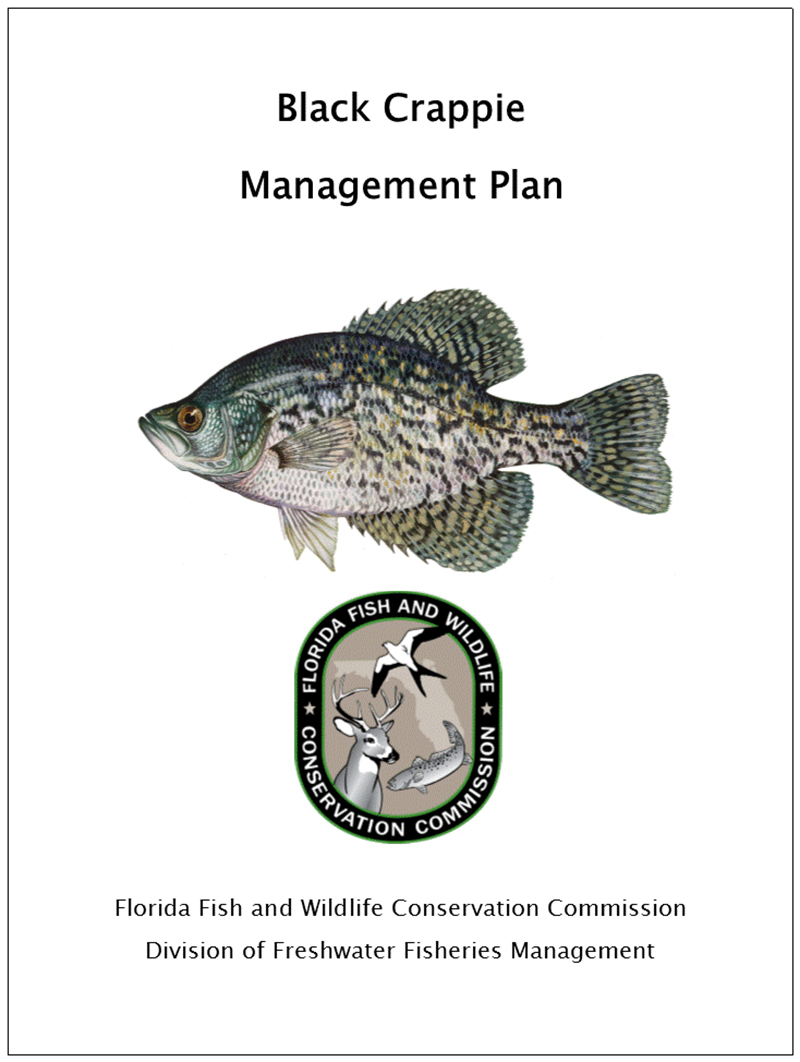 You are invited!
Several open houses across Florida are scheduled to gather comments from the public about the draft Black Crappie Management Plan. Please join us at one of the dates and locations listed below.
Location
Date
Time

Northwest Region

Lake Jackson Community Center, 3840 N. Monroe Street, Suite 301, Tallahassee, FL 32303

March 26, 2019

6:30pm - 8pm

North Central Region

Grand Lake RV and Golf Resort, 18545 NW 45th Avenue Road, Citra, FL 32113

(Note: On CR 318 next to Ocala Jai Alai)

March 21, 2019

6:30pm - 8pm

Northeast Region

Eustis Community Center, 601 Northshore Drive, Eustis, FL 32726

March 12, 2019

6:30pm - 8pm

Northeast Region

Osceola County Extension Office, 1921 Kissimmee Valley Lane, Kissimmee, FL 34744

March 5, 2019

6:30pm - 8pm

Southwest Region

Tenoroc Public Use Area Classroom, 3750 Tenoroc Mine Road, FL 33805

February 28, 2019

6:30pm - 8pm

South Region

Scott Driver Pavillion, 10101 SR 78 West, Okeechobee, FL 34974

February 19, 2019

6:30pm - 8pm
Black Crappie Management Plan Comment Form
Comments on the draft Black Crappie Management Plan will be taken through April 30, 2019. All comments submitted through this form will be reviewed by staff as we move through the commenting process. This form is for providing comments on the draft Black Crappie Management Plan only.
Questions or comments regarding the Black Crappie Management Plan may also be submitted via email at BlackCrappie@MyFWC.com or by phone at 352-732-1225.