October 31, 2019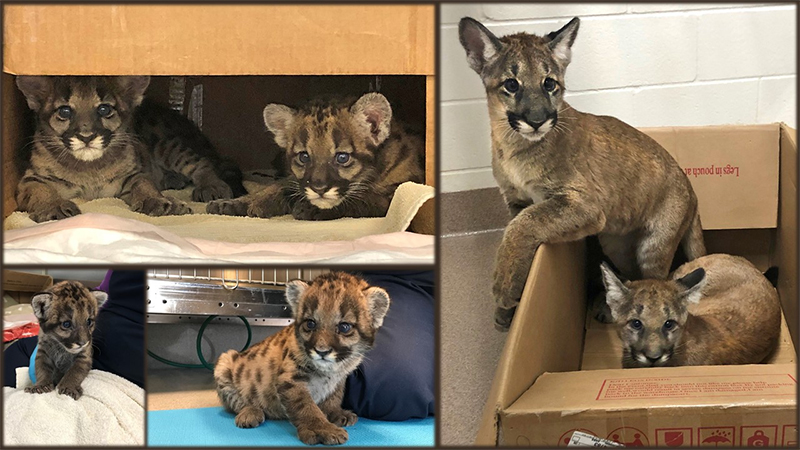 The FWC continues to investigate a disorder detected in some Florida panthers and bobcats. As part of the investigation, the FWC and our partners are caring for two kittens of an affected female panther (FP256) that was euthanized due to the severity of her condition.
We appreciate the support of the public and their concern for these kittens, who recently received their final examinations in a series of kitten checkups. While veterinarians cannot predict to what degree the kittens may become affected, they are currently active, playful, and healthy overall.
FWC thanks our partner facilities who have been instrumental in the care of these kittens: Animal Specialty Hospital, Zoo Tampa, and the University of Florida's Veterinary School.
October 23, 2019
In July 2019, the FWC viewed video footage from a trail camera showing a female Florida panther (FP256) in Collier County exhibiting symptoms associated with this condition. The panther had young kittens that likely would not have survived in the wild. FWC staff removed the kittens for observation and testing. Monitoring of these kittens as they age may provide valuable information pertaining to the cause of this condition.
FWC trail cameras subsequently documented that the adult female panther's health was deteriorating, and in October 2019, the decision was made to remove her from the wild. After a thorough examination the decision was made to humanely euthanize the panther due to the animal's poor condition and the unlikelihood of recovery or improvement. The panther underwent complete necropsy, and the results of extensive diagnostic testing are pending.