Bowhunter
Please note: The bowhunter education course does not meet the requirement for an approved hunter safety course needed to purchase a Florida hunting license. See information and registration for Florida's hunter safety course.
Traditional or Distance Learning, there's a Bowhunter Education course for everyone.  Now you can take the Florida Bowhunter Education Course by completing an online, Distance Learning component, then attending an abbreviated field day. The Field Day is designed to be a hands-on, constructive learning experience that will include bow set-up and shooting, field walks, blood trail exercises, erecting and safely ascending and descending from tree stands, as well as equipment preparation and survival techniques. A small fee to take the distance learning course is payable to the National Bowhunter Education Foundation (NBEF) on their website. At least one distance learning field day will be held in Florida each month. Access the online distance learning course on the NBEF website.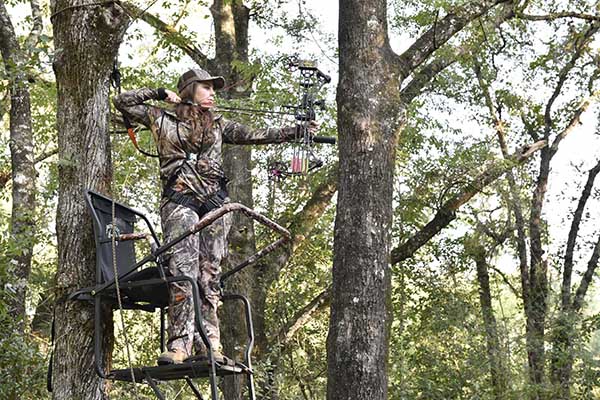 The traditional bowhunter education course is still available without charge throughout the state. Emphasis is placed on bowhunter history, safety, ethics, fundamental skills, techniques and tackle. The course is based on the National Bowhunter Education Foundation text. Some states require an NBEF certified safety course in order to bow hunt.  Register online (below) or call your local FWC hunter safety office to sign up for a bowhunter education course in your area.
National Bowhunter Education Foundation
Courses will be listed as "Bowhunting Only - Online Field Day" or "Bowhunting Only - Traditional Course." Children under 16 must be accompanied by an adult, and under 18 must present a signed parental release form. Download the Parental Release Form. Please dress in your hunting attire, proper footwear is required, no sandals allowed. Be sure to bring your personal archery gear, but arrows must have field tips, no broadheads.
***For more information, women interested in taking a Distance Learning Bowhunting course at one of FWC's Becoming an Outdoors Woman (BOW) workshops should view the Becoming an Outdoors Woman page.