To Become Involved...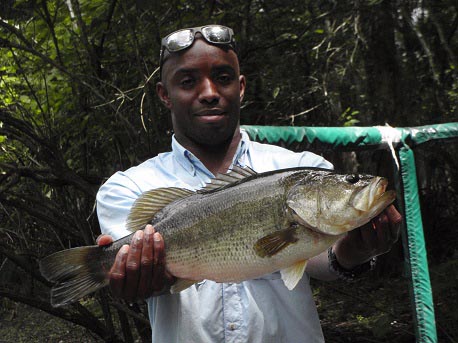 The Division of Fresh Water Fisheries needs volunteers who are willing to share their time, energy and knowledge to help conserve our fisheries resources and to teach others to fish.
The FWC is divided into five administrative regions, each staffed with representatives of the divisions and headed by a regional director. The Northwest regional office is open Monday-Friday, 7 a.m. to 4 p.m. (Central). All other regional offices are open Monday-Friday, 8 a.m. to 5 p.m. (Eastern).
To report wildlife law violations anywhere in the state, 24 hours a day, call the toll-free Wildlife Alert hotline: 888-404-FWCC (888-404-3922).
Northwest
Chris Paxton, Fisheries Administrator
3911 Highway 2321
Panama City, FL 32409-1658
FAX:  850-747-5690
PHONE:  850-265-3676
North Central
Brianna Vernon, Fisheries Staff Assistant
3377 E. US Highway 90,
Lake City, FL 32055
FAX:  386-758-0533
PHONE:  386-758-0525
Northeast
Trevor Knight, Fisheries Administrator
1239 SW 10th St.
Ocala, FL 34474-2797
FAX:  352-732-1391
PHONE:  352-732-1225
Southwest
Sheila Stewart, Fisheries Staff Assistant
3900 Drane Field Rd.
Lakeland, FL 33811-1207
FAX:  863-701-1248
PHONE:  863-648-3200
South
Kristy McKee, Fisheries Staff Assistant
8335 Northlake Blvd.
West Palm Beach, FL 33412
FAX:  561-625-5129
PHONE:  561-625-5122