About
The Southwest Region Volunteer Program involves a wide range of conservation projects aimed at conserving, monitoring, and protecting species and habitats. We advertise our volunteer opportunities on the FWC's Calendar.
Volunteer Opportunities
The following projects take place throughout the southwest region. Southwest Region counties include Charlotte, DeSoto, Hardee, Hernando, Highlands, Hillsborough, Lee, Pasco, Pinellas, Polk, Manatee, and Sarasota.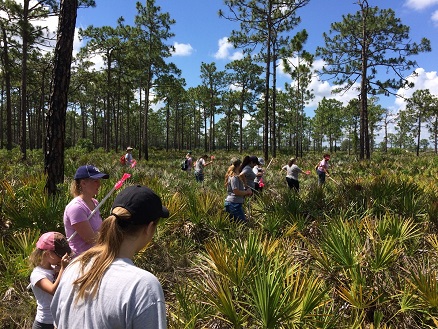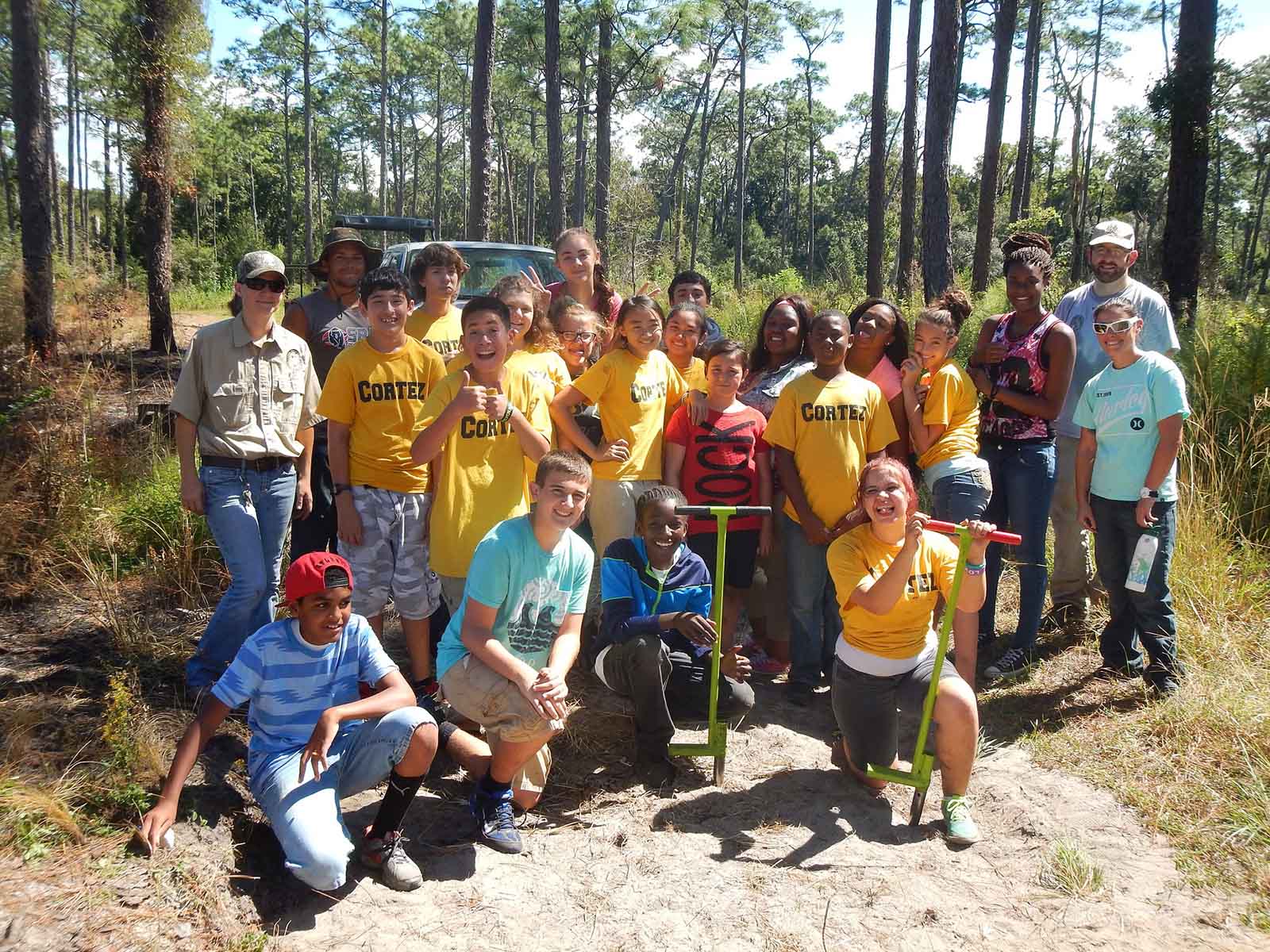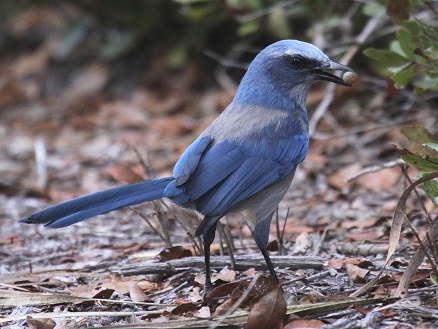 Gopher Tortoise Surveys
Volunteers conduct gopher tortoise burrow surveys on development sites permitted for the incidental take of gopher tortoises. Gopher tortoise burrow surveys are necessary to determine the number of burrows that would potentially be impacted by a development project, and ensure that all tortoises living in those burrows are humanely relocated off site.
We also conduct gopher tortoise burrow surveys on our Wildlife Management Areas as needed.
Locations:  All counties
Timeframe:  Year-round
Invasive/Native Plant Workdays
Volunteers undertake workdays to remove invasive plants on our Wildlife Management Areas, and to survey invasive species to assist with future management efforts. Volunteers also undertake native planting on our Wildlife Management Areas.
Locations:  All counties
Timeframe:  Year-round
Jay Watch
FWC partners with Audubon Florida to conduct Jay Watch surveys. Volunteers conduct scientific surveys that monitor populations of the endemic Florida Scrub-Jay. In the southwest region, this takes place on Moody Branch Wildlife Management Area. This event takes place in early July each year. The event dates are posted on the FWC's Calendar.
Marine Mammal Pathobiology Lab - Saint Petersburg, Pinellas County
Marine Mammal Pathbio lab (MMPL) is located on the campus of Eckerd College in Saint Petersburg, Florida. The MMPL is a dedicated member of the Manatee Salvage Program and responds to reports from Law Enforcement and the public concerning dead manatee in coastal waters. Volunteers should note that many of the volunteer opportunities involve dealing with animals in various states of decomposition.
MMPL Volunteer Duties (unpredictable and dependent on the time of day, time of year):
Routine cleaning (facilities, equipment, laundry, etc.)
Data entry (incident reports, checking data, logging information, inventories, etc.)
Observe marine mammal necropsies (assist with off-loading carcasses and, once comfortable, may be asked to describe some organs or participate in some cutting, under supervision)
Field response (check on mating herds, recover carcasses, live animal rescues, releases, health assessments, etc.)
Educational materials
Outreach
FWC staff attend community events throughout the southwest region and are always looking for assistance with these events. Volunteers are tasked with helping to set-up and disassemble these events as well as talking with the public to provide information about fish and wildlife. Southwest events may include Marine Quest (October), Florida State Fair (February), Charlotte Harbor Nature Festival (November) and the Florida Sportsman Expo (October).
Locations:  All counties
Timeframe:  Year-round
Red Tide Offshore Monitoring
The Fish and Wildlife Research Institute is looking for volunteers to collect water samples from offshore (1-30 nautical miles) and within coastal waters of the Gulf of Mexico and the Atlantic Ocean. Water samples are collected from routine collection points and sites reported for suspect harmful algal blooms (HABs). Volunteers are provided with sampling equipment and instructions. A volunteer sign-up form is available as well as more information on the volunteer monitoring program.
Southeastern American Kestrel Monitoring
FWC utilizes nest boxes to increase populations of the threatened Southeastern American Kestrel. Volunteers travel to inspect nest boxes in January/February to ensure they are suitable for the upcoming monitoring season. Between April and July, volunteers visit nest boxes to record species present, number of eggs and young present. Volunteers assist with maintaining and monitoring nest boxes in Polk, Hernando and Manatee counties.
Locations:  Polk, Hernando, and Manatee counties
Timeframe:  Inspections are completed by February of each year. Annual inspections take place the first week of April, May, and June
State Fair
In February of each year, the FWC needs volunteers to engage with the public at the Florida State Fair. Volunteers educate the public on a range of topics including invasive species, responsible pet selection, fishing, habitat management, and research undertaken by the Fish and Wildlife Research Institute.  
Locations:  Florida State Fairgrounds, Tampa
Timeframe:  February