Hurricane Irma Fisheries Disaster Funding
Hurricane Irma Fisheries Disaster Funding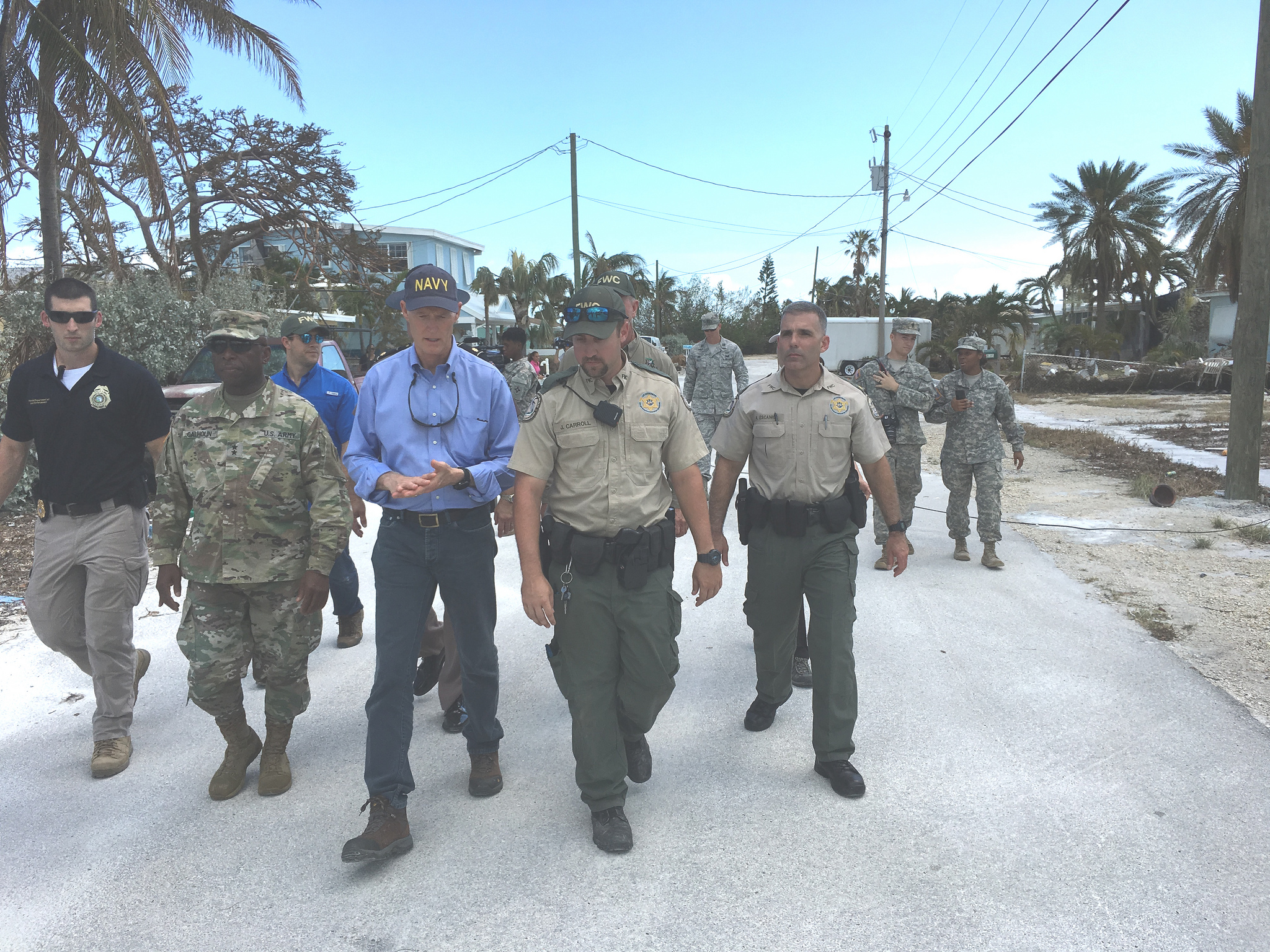 Hurricane Irma struck the Florida Keys on Sept. 10, 2017, and continued a northward track, leaving a trail of destruction across Florida. Damages to vessels and businesses due to this storm exceeded $93 million and reported revenue losses were nearly $130 million.
In June 2018, NOAA Fisheries allocated $44,608,039 to respond to the 2017 Hurricane Irma Disaster for Florida and to provide relief for businesses that rely on Florida's commercial and recreational fishing industry.
Ten projects are being funded under this grant. They include:
Lobster Trap Replacement
Direct Payouts to Commercial Fishers
Redundant Power Supplies for Wholesale Dealers.
Improvement or Uninsured Repair to Wholesale Dealers.
Direct Payouts to Wholesale Dealers
Direct Payout to Charter Businesses
Coastal Habitat Restoration
Marine Debris Recovery
Florida Marine Fisheries Infrastructure Recovery Grant Program
Coral Rescue, Spawning, Larval Propagation, and Brooding.
It was estimated that between 333,083 and 345,228 lobster traps were lost or damaged as a result of Hurricane Irma. $3,760,000 was allocated for the replacement of lost or damaged lobster traps.  As of September 24, 2019, 273 applicants have received lobster trap replacement funds totaling $3,515,522.56. Any remaining funds allocated for this project will be used to fund other projects.
IMPORTANT NOTICE - SPL holder applications initially mailed out in September 2019 used incorrectly grouped landings data and are invalid. New applications were updated in accordance with FWC and NOAA grant program language and mailed out on December 4, 2019. You must complete the second application, and either scan and email it to IrmaRelief@MyFWC.com, or mail it back to us by January 10, 2020, regardless of whether you completed the first application in order to potentially receive a payout through this grant.
If you do not receive an application, or have other Hurricane Irma Disaster Recovery questions or concerns, please email us at IrmaRelief@MyFWC.com. In the email, please include your name and SP license number(s).
You may also contact the Division of Marine Fisheries Management at 850-487-0554.