Hurricane Irma Fisheries Disaster Funding
Hurricane Irma Fisheries Disaster Funding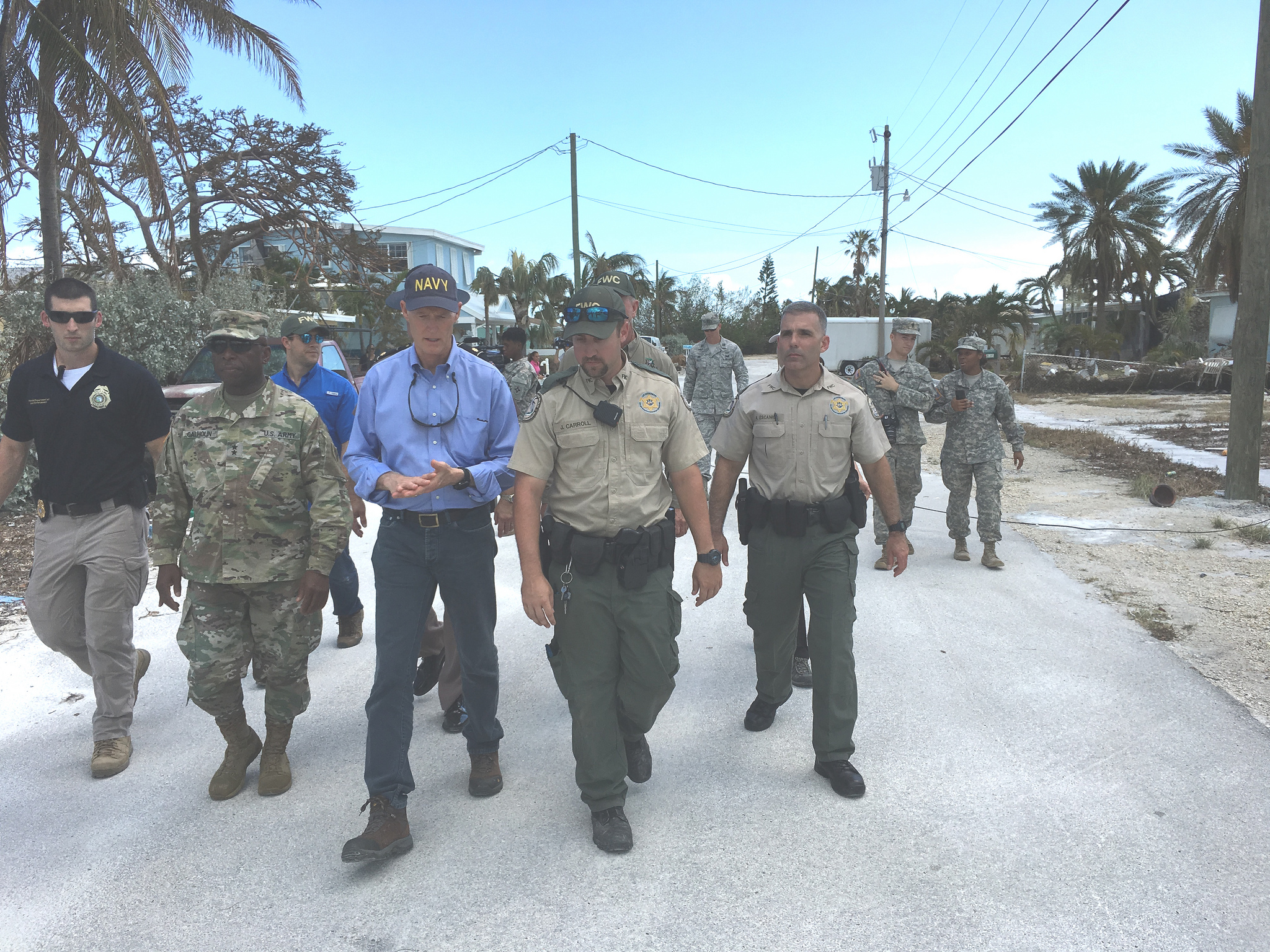 Hurricane Irma struck the Florida Keys on Sept. 10, 2017, and continued a northward track, leaving a trail of destruction across Florida.
In June 2018, thanks to a request from Governor Scott, NOAA Fisheries allocated $44,608,039 to respond to the 2017 Hurricane Irma Disaster for Florida and to provide relief for businesses that rely on Florida's commercial and recreational fishing industry. Damages to vessels and businesses due to this storm exceeded $93 million and reported revenue losses were nearly $130 million.
Governor Scott has asked the Florida Fish and Wildlife Conservation Commission (FWC) to take the lead on developing a plan for utilizing these funds, in coordination with the Florida Department of Economic Opportunity (DEO), the Executive Office of the Governor (EOG), and other key agencies.
FWC is currently developing a plan to spend these funds, incorporating feedback from various stakeholder groups. These funds can be used to restore the fishery, prevent a similar failure in the future, and assist fishing communities affected by Hurricane Irma.
The spending plan is anticipated to be completed by September.
Thanks to Governor Scott for his leadership and the many members of Congress who helped appropriate this money.
For questions contact the Division of Marine Fisheries Management at 850-487-0554.