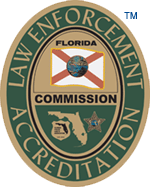 The Commission for Florida Law Enforcement Accreditation, Inc. (CFA) is the accrediting body for law enforcement agencies for the State of Florida.  The Florida Fish and Wildlife Conservation Commission (FWC), Division of Law Enforcement received their initial accredited status from CFA in February 2009 and were awarded their second re-accreditation in February 2015. The Assessment for the award of DLE's 4th re-accreditation is scheduled for December 8-10, 2020 The Division's achievement of accredited status makes it the largest conservation law enforcement agency in the nation to achieve this level of distinction and the 8th largest accredited law enforcement agency in Florida - preceded in rank by the Florida Highway Patrol and 6 Sheriff's Offices.
Accreditation requires consistency, transparency and accountability, confirmed through a CFA assessment.  During December 12-14, 2017, the Division was awarded their third re-accreditation by CFA trained assessors. These assessors reviewed files that prove compliance, uniformity and consistency with over 260 CFA accreditation standards.  Assessments were conducted at several of the Division's 38 field offices, evidence facilities or Regional Communications Centers.  Receiving a re-accredited status demonstrates a continued commitment to professional excellence and increases the Division's ability to fulfill its mission of protecting Florida's natural resources and people through more effective and efficient delivery of law enforcement services.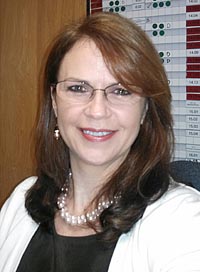 Juli Brown has 32 years of experience in State Government to include accounting, licensure, business management and accreditation. After a 10 year tenure with the Department of Highway Safety and Motor Vehicles, she served 11 years with the Florida Fish and Wildlife Conservation Commission (FWC) in Commercial Saltwater Licensing and Marine Fisheries Management. Ms. Brown accepted a position with FWC's Division of Law Enforcement 11 years ago where she currently serves as the Accreditation Manager and is certified by the Commission for Florida Law Enforcement Accreditation (CFA) as an Accreditation Manager, Assessor and Team Leader. She is also recognized as a Certified Accreditation Professional (CAP) by the Florida Police Accreditation Coalition (FLA-PAC), one of only 23 CAP certifications awarded Statewide. In 2015, Ms. Brown was awarded Team Leader of the Year by the Commission for Florida Law Enforcement Accreditation (CFA).
If you have questions or concerns regarding accreditation, please contact Ms. Brown at Juli.Brown@MyFWC.com or 850-617-9401. You may also visit the Commission for Florida Law Enforcement Accreditation (CFA) website