Information for Universities and Other Researchers
Information for Universities and Other Researchers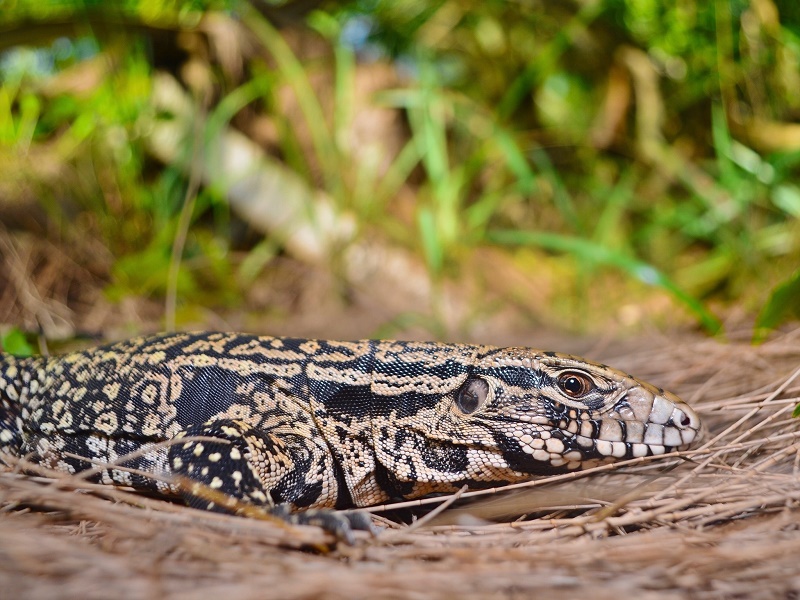 Research continues to be an important component of invasive species control and management. Results from research can improve our understanding of an invasive species and strengthen detection and removal capabilities for land managers.
Under the changes to 379.372, Florida Statutes, research facilities may still qualify for a permit to possess green iguanas, tegus and currently listed Conditional snakes and lizards. Research permits may be issued to a principal investigator who is a faculty member of a college or university, is affiliated with an accredited institution, or is a member of a federal, state or county agency. Researchers must submit a detailed research proposal with their application, detailing their proposed methodology, study duration, and any safeguards in place to prevent the escape of nonnative wildlife.
Facilities currently in possession of Conditional reptiles, green iguanas or tegus for research use that will not qualify for a research permit can begin to sell those animals out-of-state or rehome them through the FWC's Exotic Pet Amnesty Program before the statute changes become effective on July 1, 2020. People selling nonnative wildlife must have a valid ESC license. Any sales to out-of-state entities must be conducted in compliance with any applicable federal or state rules. If the buyer is in another state, the recipient state may have regulations or permitting requirements that apply to these species. Some species are also regulated federally through mechanisms such as the Lacey Act (Injurious Wildlife) and the Convention on International Trade in Endangered Species of Wild Fauna and Flora (CITES). Any federal requirements still apply to these species.
The FWC's Exotic Pet Amnesty Program assists people in possession of exotic pets they can no longer keep. This no-cost, no-penalty program helps exotic pet owners and protects Florida's unique native wildlife by providing a legal alternative to unwanted pets being released into Florida's environment. FWC staff are ready to assist people in possession of green iguanas, tegus and other affected species who wish to find those animals a new home. All surrendered animals will be placed with pre-qualified adopters. It is illegal to release any nonnative species into the wild, pursuant to Section 379.231, F.S.