Gulf Reef Fish Survey
You've asked for better reef fish data and the FWC has listened. Now we need your help. Sign up for the Gulf Reef Fish Survey today.
Sign up today
All Gulf Reef Fish Anglers are required to sign up for the Gulf Reef Fish Survey.
By signing up to participate in the Gulf Reef Fish Survey, you are improving recreational data for several reef fish species such as red snapper and gag. The process is easy, no-cost and will help the FWC paint a clearer picture of how many people are targeting Gulf reef fish like red snapper and gag and what they are seeing and harvesting.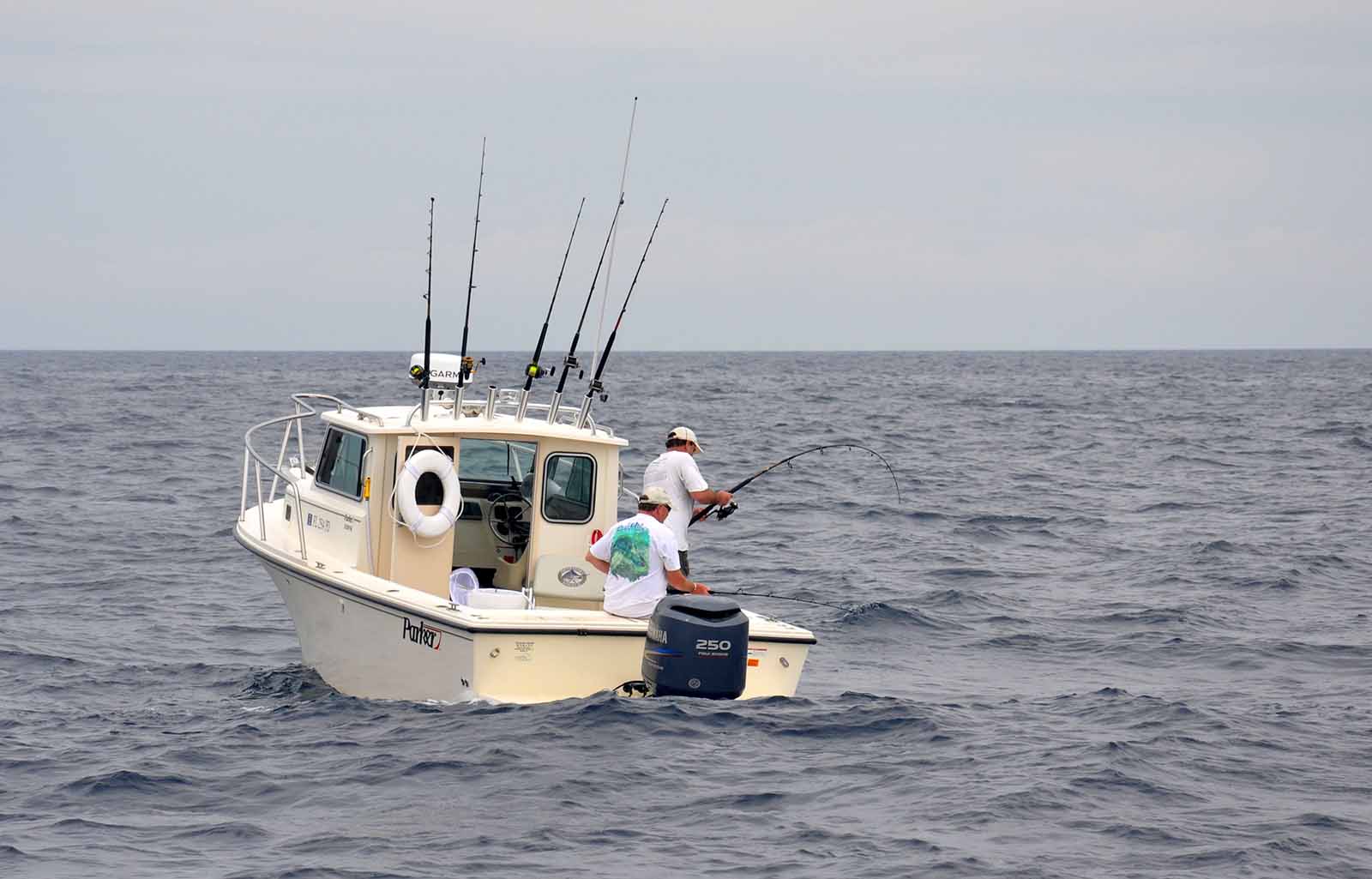 Recreational anglers (resident and non-resident) fishing from a private boat off Florida's Gulf coast (excluding Monroe County) who intend to harvest, attempt to harvest or possess one or more of the following reef fish species:
red snapper
gag
greater amberjack
lesser amberjack
banded rudderfish
almaco jack
red grouper
black grouper
vermilion snapper
gray triggerfish
The following groups will also be required to participate, even though they are exempt from saltwater fishing licensing requirements:
anglers who are 65 or older,
residents who are members of the U.S. Armed Forces but are not stationed in this state and are home on leave for 30 days or less
veterans with disabilities, active or reserve duty military service members and their immediate family and/or an assistant who are participating in a permitted outdoor recreational event for which the Commission has issued a Military/Disabled Veteran Event License Exemption Permit to the event organizer, and
anglers with multi-year or lifetime licenses, and other anglers that are exempt from having to purchase an annual saltwater fishing license.
Anglers who are not required to participate include those who are:
fishing from a for-hire vessel (including charter and party boats)
anglers who are under 16 years of age
people authorized by the FWC who are harvesting for scientific and educational purposes (such as with a special activity license)
fishing from a vessel that has a valid recreational vessel fishing license. (This license covers anyone saltwater fishing from a recreational vessel where no fee is paid. This is not an individual fishing license)
anglers who do not intend to possess or attempt harvest of any of the 10 reef fish species listed above
Retailers, stores, tackle shops and tax collector offices or by calling or by calling 888-FISH-FLORIDA (347-4356).
When purchasing or renewing any license at one of the above locations, please indicate to the clerk that you are a Gulf Reef Fish Angler and need to be marked as such.
Online
Visit gooutdoorsflorida.com.
Enter your Date of Birth and at least one of the other required "Lookup Method" identifiers (social security #, FWC customer ID or Driver's license number). Note: You may have to create an account if this is your first time accessing the system.
Click "Purchase a License."
Scroll down to Saltwater Fishing and click the Add to Cart button next to "Gulf Reef Fish Angler."
Make sure to print a copy.
Are you a Florida resident 65 or older and exempt from needing a recreational saltwater fishing license?  No worries!  Though you are still required to click "Purchase a License," signing up as a "Gulf Reef Fish Angler" is no-cost. You are not required to purchase any other license, such as a recreational saltwater fishing license, or pay any other fees to participate.
You will receive a printed license or need to print one from your computer if you purchase online with Gulf Reef Fish Angler printed on it. Carry this with you as proof that you signed up to participate in the Gulf Reef Fish Survey.
You may be randomly selected to receive a survey by mail about your fishing activity. The information you provide is used to estimate the total number of recreational fishing trips for reef fish on Florida's west coast during a given month. Even if you did not fish for Gulf reef fish, your feedback allows scientists to more accurately determine fishing effort.
If you receive a survey, please respond and return as soon as possible, even if you did not fish in the given month!
In a year, make sure you renew. Renewal will be on an annual basis, just like a one-year fishing license.
Many who sign up will be contacted by the FWC and asked if they would be willing to provide information about their Gulf reef fish fishing activities
No. Participating in the Gulf Reef Fish Survey is completely no-cost. All vendor fees are waived.
Florida reef fish anglers have requested that FWC create a system to improve reef fish recreational data collection so that data are more accurate, precise, timely and more in-line with what is happening on the water.
The current process for conducting recreational fisheries surveys, known as the Marine Recreational Information Program (MRIP), is broad and doesn't capture the amount and quality of data needed for effective management of offshore reef fish species. It is, however, an effective method for conducting recreational fishing surveys for nearshore species such as redfish and spotted seatrout.
For example, one current method of collecting survey data is through telephone calls to coastal households. While some of these phone calls reach anglers who target Gulf reef fish, many of the people reached do not target these species and are not able to provide data about Gulf reef fish fishing trips. The Gulf Reef Fish Survey would correct this problem by creating a comprehensive list of anglers who are targeting Gulf reef fish. The FWC will then reach out to some of these anglers to gather more information on their fishing experiences.