Working with Private Landowners
Working with Private Landowners
Landowners work with FWC to maintain Florida's wildlife legacy and keep their land economically viable.
Learn about the tools and opportunities provided by the FWC to support private landowners.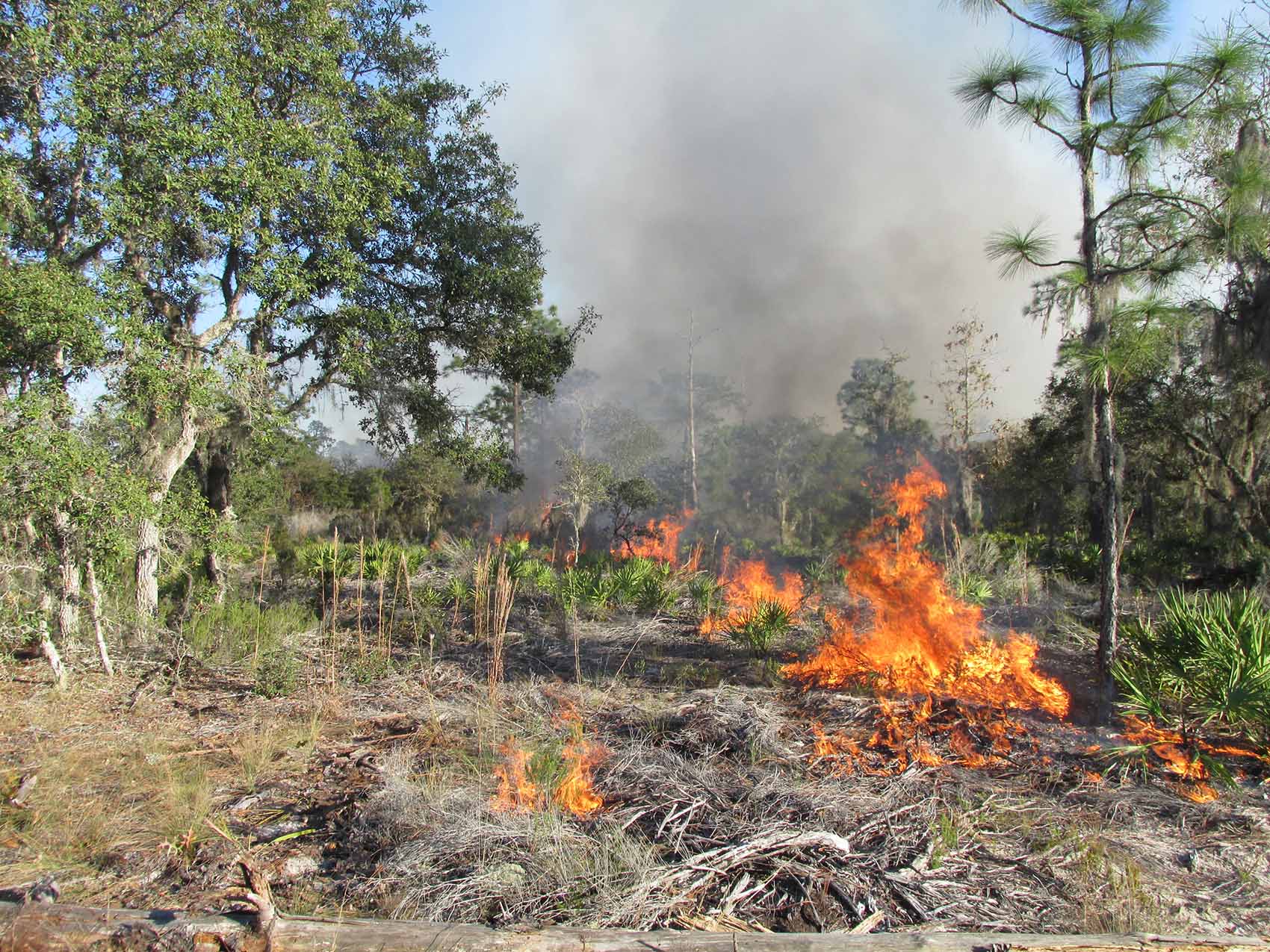 As a private landowner -- farmer, rancher, forester, businessperson, hunter or conservationist - you know more about your Florida land than anyone else. You know the wild animals and plants keeping your land healthy and brimming with life. Your land may have been passed down through generations of your family. Or perhaps you are beginning the tradition of letting your children and grandchildren inherit your land and all its natural beauty and value. More than half of Florida's land area is held in private ownership. The Florida Fish and Wildlife Conservation Commission recognizes the critical role that private lands play in providing sustainable wildlife populations and wildlife habitat.
The Landowner Assistance Program, housed within the Office of Conservation Planning Services at the Florida Fish and Wildlife Conservation Commission, is a cooperative, voluntary effort among Florida private landowners, the Florida Fish and Wildlife Conservation Commission, and other partners to improve habitat conditions for fish and wildlife. Biologists with the Landowner Assistance Program can help you as a private landowner manage your land to benefit wildlife as described in the guide to private lands partnerships to help conserve Florida wildlife. These activities include:
Technical assistance to provide habitat management guidance on how to restore and conserve your land to better support wildlife
Recognition programs to acknowledge private landowners for their important contributions to wildlife habitat conservation
Educational opportunities through online resources and in-person workshops to educate on effective land management
A network of conservation resources including information on financial support
Your land stewardship is beneficial not only to you but to your neighbors, community and state. What you decide to do as a land steward can have a tremendous beneficial effect on the chances that our wild Florida, so intertwined in our lives and economy, will survive into the future.
Who is eligible?
The Landowner Assistance Program can provide technical assistance and conservation plan preparation at no cost for private (non-governmental) landowners, as well as recognition and education to those participating in our programs. There are no acreage limitations to receive habitat management guidance.
Can you conserve and work your land?
Yes, you can conserve while still using your land for commercial purposes. Under Florida law, there is a partial property tax exemption of up to 50% on certain land under conservation easement that is used for commercial purposes such as agriculture. There also are other financial options for private landowners interested in conservation, including a conservation tax assessment for certain lands on which the owner can demonstrate a 10-year commitment to conservation.
To learn more, visit the pages below.
Report Quail Sightings
Help restore Florida's quail populations and habitat by reporting sightings of Northern bobwhite quail on your land.